NEIGHBORHOOD NEWS
Eat Beat Neighborhood News
Top food news stories from around Portland, including classic Thai brunch and an opening date for Sizzle Pie's westside location.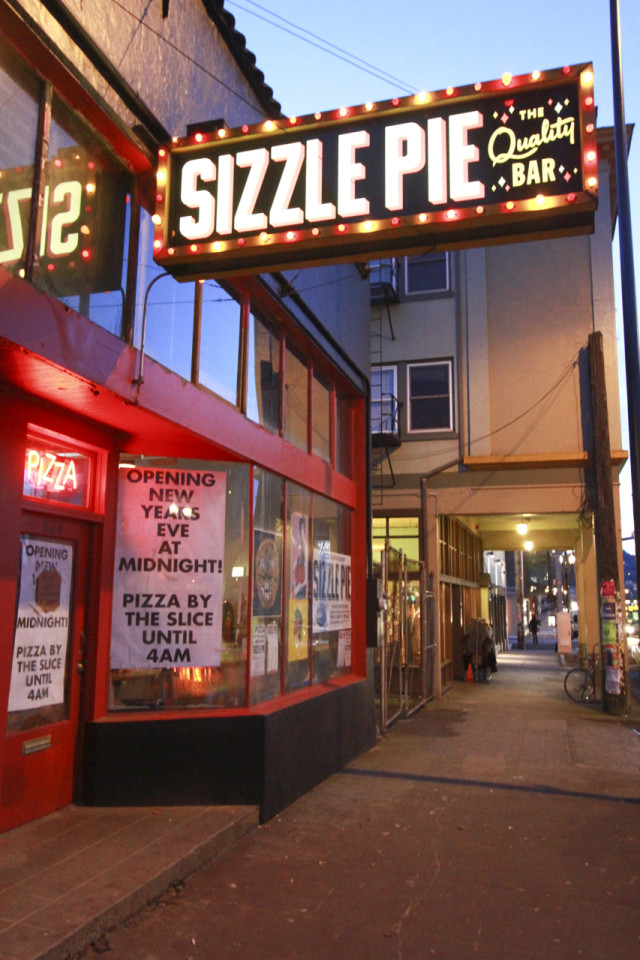 Southeast
SE 28th: The new Thai comfort food eatery PaaDee will begin weekend brunch service on Christmas Eve, December 24th. Fans of non-American breakfasts rejoice: menu items are set to include egg custard, Thai omelets, crab congee, and buttermilk pancakes with fried chicken or sausage and spicy fish sauce. Weekday lunch hours will end after this week so staff can focus on the weekend service (Saturdays and Sundays, 10 am to 3 pm; 6 SE 28th Ave).
SE 82nd: A new Chinese restaurant has earned some buzz from the eagle-eyed gastronomes over at PortlandFood.org. EC Kitchen (6335 SE 82nd Ave) serves up house-made Chinese sausage and bacon, Taiwanese sweet sausage, and BBQ pork, with full dinner and lunch plates for under $8. Their sausages and pork are also available to go.
Northeast
NE Alberta: One of our favorite creperies is on the move. Suzette Creperie is moving from its Alberta Street trailer to take over SE Belmont's Hall of Records (formerly home to It's a Beautiful Pizza, 3342 SE Belmont). The cafe and vinyl shop will close on Friday, December 23rd, and Suzette will move in by February with a full liquor license. Eater PDX has the full story.
Southwest
West Burnside: The westside location of Sizzle Pie is set to open on New Years' Eve. The pizza-slingers' second location (926 W. Burnside) lies across the street from Powell's City of Books. The Grand Opening celebration will begin at 6 pm on December 31 with all-night pizza specials and live music from local bands. After the first of the year, hours of the new location will be 11 am to 3 am Sunday through Thursday and 11 am to 4 am Friday and Saturday.
The Internets
Kristofor Lofgren, who owns SE 28th's Bamboo Sushi (the country's first sustainable sushi restaurant), has donated $250,000 to create marine protected areas in the Bahamas. The project will designate and enforce the boundaries of an area where fish will be safe to reproduce naturally, and only needs another $25,000 to get underway. For donation information, head to the project's fund-raising website.
Got a food news tip? Send it my way at [email protected]!