OPENING WEEK
Introducing the Woodsman Market
We've got the first look at the well-curated artisan market nestled between Division's Stumptown Coffee and Woodsman Tavern, now open.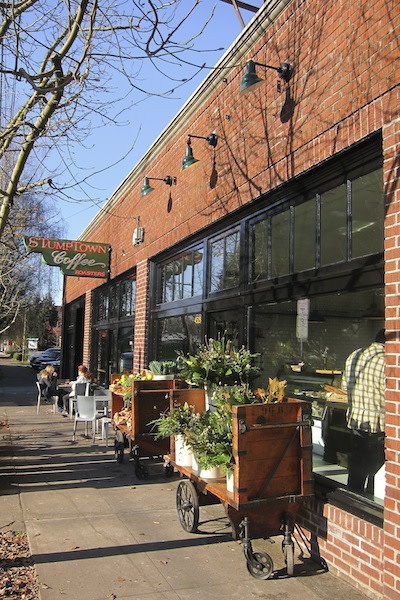 Stumptown founder Duane Sorenson's Woodsman Tavern opened this fall to packed tables and glowing reviews, and with this week's opening of the neighboring Woodsman Market, the stretch of SE Division between 45th and 46th is now a one-stop-shop for the Portlander in need of caffiene, cocktails, dinner and groceries.
The small white-subway-tiled micro-market boasts two deli cases stocked with international cheeses and charcuterie, a refrigerated selection of drinks and dairy items, local bread, a small selection of wine and beer, and two outdoor carts with fresh produce and seasonal flower arrangements. Dripping with curb appeal, the Woodsman Market will offer fresh sandwiches and to-go groceries with an emphasis on hard-to-find specialty items from Portland and around the world.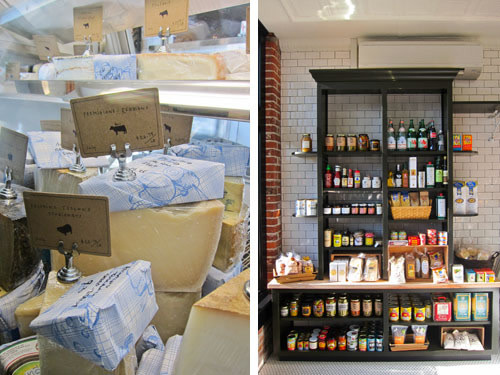 The cheese selection has been curated by Steve Jones of Cheese Bar—each cheese is lovingly wrapped in Jones' signature blue paper—and the pantry supplies range from hot sauces and pickles to olive oil and pasta.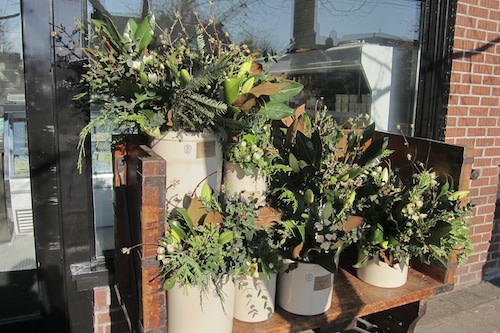 This sidewalk cart decked with buckets of seasonal foliage and flowers is straight out of a Parisian postcard.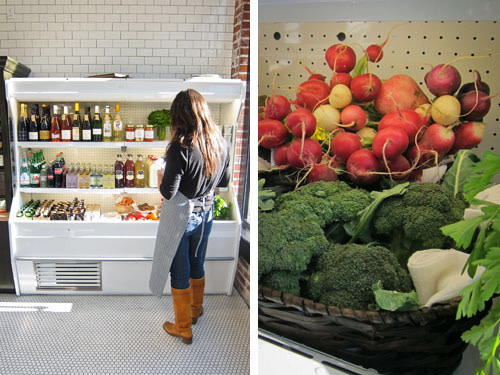 A refrigerated cooler next to the wine selection offers butter, yogurt, milk, soda, and a selection of herbs and produce.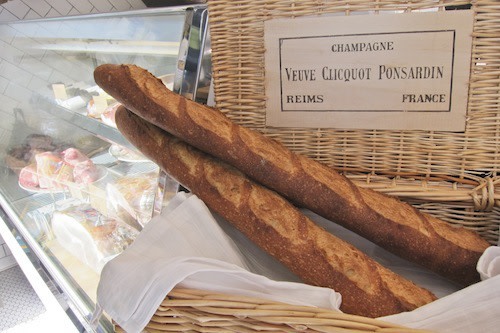 Build a sandwich with a fresh baguette stacked high with cheese and Cinco Jotas Jamon Iberico.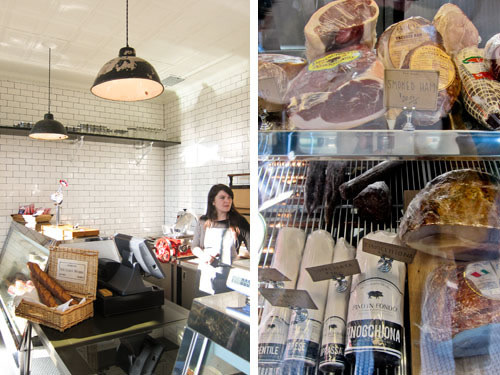 The sliced-to-order meat selection includes charcuterie from Chop and Fino in Fondo. Fans of the Woodsman Tavern's domestic ham plate will be able to replicate it at home with the Market's selection of porky products.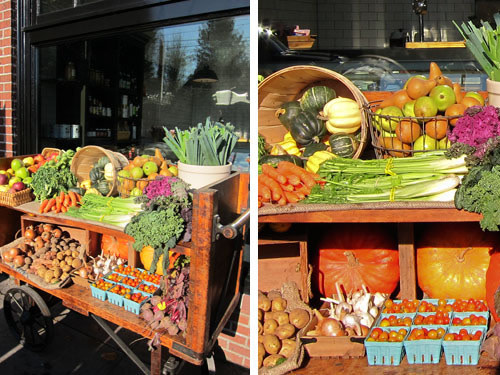 The Woodsman Market
4529 SE Division Street
9 am to 7 pm — Seven days a week