OPENING WEEK
Opening Week: Mi Mero Mole
Portland foodie-in-the-know Nick Zukin has opened the doors to his casual eatery offering Mexico City-style tacos de guisados, and Eat Beat has the photos and first bites.
Southeast Division has gained yet another new eatery, and this time there's a salsa bar. Mi Mero Mole, Nick Zukin's Mexico City-inspired eatery boasting homemade tortillas and a rotating selection of traditional stews and stir-fries, is refreshingly casual and bright—with prices that are bound to impress.
As promised in an Eat Beat interview in early November, Mi Mero Mole's menu is nearly half vegetarian and vegan, rotating between 50 to 100 different guisados through the seasons.
Recent selections have included Albo?ndigas (beef and pork meatballs stuffed with egg and stewed in chipotle-tomato sauce), Cerdo en Mole Manchamanteles (pork stewed in a mix of fruits, nuts and dried chiles), and my favorite, Tinga de Calabacitas (stir-fried summer squash, onions, tomatoes and chipotle chiles).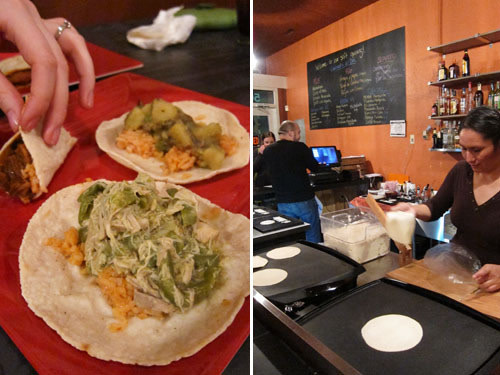 Diners can choose between guisdado-filled tacos ($2.50-$3.50), burritos ($4.75-$6.75), quesadillas ($2.75-$3.75), and "Platos Machos" (any guisado served with rice, black beans, chips, and tortillas; $7:50-$10.50). The large board above the front counter displays the current guisados selections, with full descriptions on the paper menu.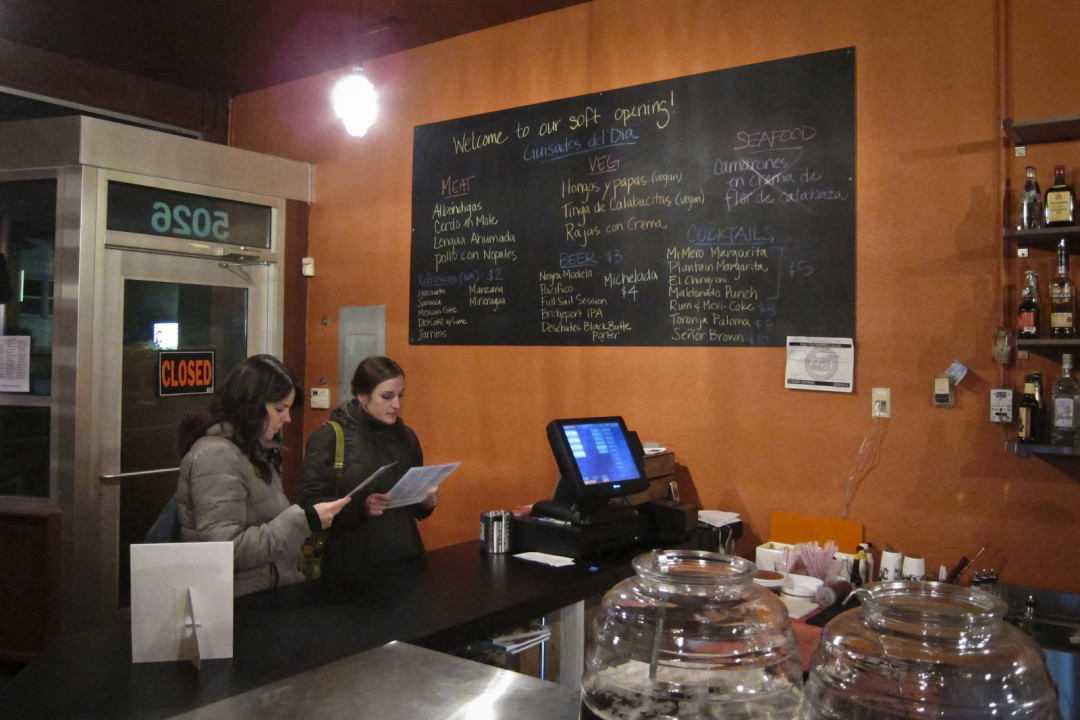 Throughout the build-out and menu development process Zukin solicited suggestions from the army of foodie opinionists over at PortlandFood.org, crowd-sourcing the beer list and eclectic music selection.
On the liquid side of things, the aforementioned beer selection includes $3
pints (think Negra Modelo, Pacifico, Full Sail Session, Bridgeport IPA, and Deschutes Black Butte Porter).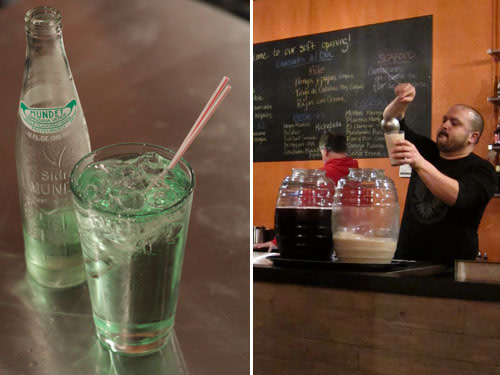 Bartender-about-town Jacob Grier has put together a selection of creative cocktails, including the Sen?or Brown (Mezcal and Mexican green apple soda). There's also a great list of $2 sodas and agua frescas, including horchata and Jamaica (hibiscus punch).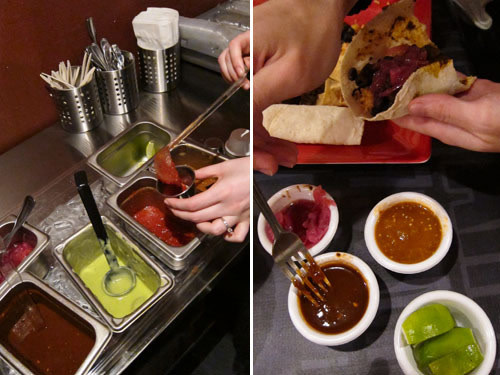 The help-yourself salsa bar offers four fresh sauces of various spicitude, along with fresh limes and pickled onions.
Mi Mero Mole means, literally, "My Own Mole" and figuratively, "My Thing" or "My Cup of Tea". Head on over to SE 50th and Division to see if Mi Mero Mole is your thing.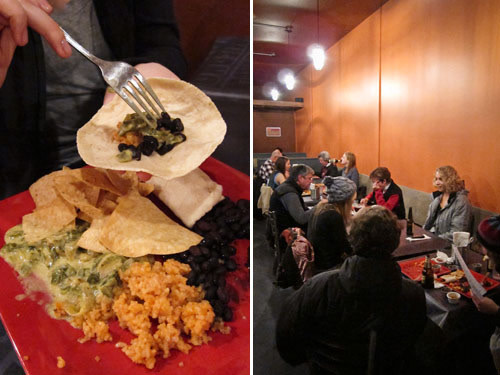 Mi Mero Mole
5026 SE Division Street; 503-232-TACO
Tuesday through Thursday: 5 to 9 pm
Friday and Saturday: 5 to 10 pm
Lunch hours coming soon.
Twitter: @mmmtacospdx
Facebook: Mi Mero Mole