FOOD AND WINE EVENTS
Pix Patisserie's Bubbly Spectacular
Pix owner Cheryl Wakerhauser is fanatical about Champagne, and she's put together a month of toast-worthy, budget-friendly events that highlight her favorite bubbles this holiday season.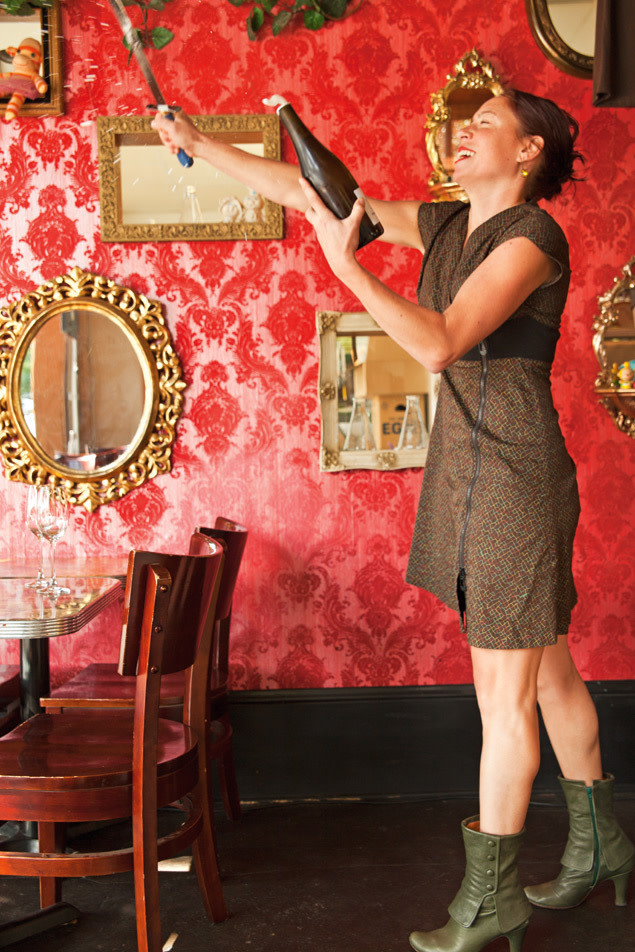 'Tis the season for bubbly! From now until New Year's, every day is a reason to raise a glass, and Pix Patisserie is set to help you pick the best Champagne for your style, crowd, and budget. All month long, Pix owner Cheryl Wakerhauser is putting the spotlight on small-production grower Champagne producers, and offering wallet-friendly glass pours and chances to spin the Wheel of Sparklers for a free bottle of the good stuff.
Want to get in on the fun? Check out these events going down at Pix Patisserie North:
Wheel of Sparklers: Every time you purchase a bottle of sparkling wine from the Bubbly Spectacular List, you can spin the wheel—land on the bottle you ordered and it's yours for free!
Wrestle Mania: Each week, two sparkling wines will go head-to-head in a blind tasting. For a small fee, you can try both and pick your favorite—you may be surprised at the results.
Weekly Spotlight Series: Stop in for weekly tastings and salon-style discussions the wines and philosophies of grower Champagne producers. Check here for the full schedule.
Free Sabering Class: Saturday, December 10 at 5 pm. Learn to slice of the top of a bottle with a knife and a wine glass (and enter the raffle to win an official Champagne saber).
Oysters & Sparkling Wine: Thursday, December 15 6:30 to 8 pm. Join Tobias Hogan and Ethan Powell of EaT: An Oyster Bar and Cheryl Wakerhauser of Pix for three oyster and sparkling pairings for $3 each.
Every day Pix will offer at least five sparkling wines by the glass. Glass pours will be changing daily, so be sure to follow Pix on Twitter to keep up with the best of the bubbles, and check out the extensive Champagne menu here.
Pix Patisserie North
3901 N Williams Ave. – 503-282-6539
Bubbly Spectacular – December 1st to 31st