BEST OF PDX
The Dish on Portland Dining: 2011
Eat Beat's annual food and drink survey is here…pull up a chair and weigh in!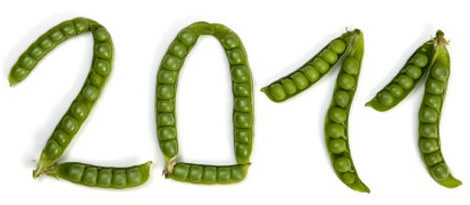 Portland's top tastemakers reveal their favorite restaurants, cocktails, pet peeves, and food forecasts. Which chefs are poised for prime time? Are bartenders pulling ahead of chefs as creative pioneers? We offer some thoughts. Pull up a chair at Eat Beat's annual food and drink survey.
KAREN

BROOKS


Restaurant editor, Portland Monthly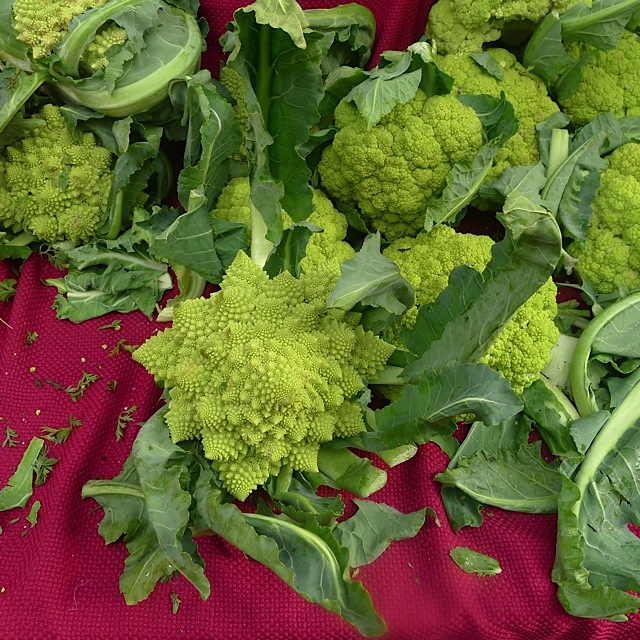 FOOD STAR OF THE YEAR
The Portland Farmer's Market. If there's a more extraordinary outdoor shopping center in the country, we haven't seen it. Vendors at the mothership—Saturday's monumental market at Portland State University—now treat vegetables like art stars, each booth looking like a personalized art exhibit. This year's crop included things never seen before: eye-popping arrangements of cauliflowers in five colors, twenty kinds of heirloom squash, blue to pink, wonderful oddball mushrooms scattered among the butcher "counters," charcuterie demons, cheese "shops," picklers, pasta makers, and serious bread bakers. Even the flowers look otherworldly. Where else can you find elk steaks, three kinds of single origin coffee dripped to order, and artisan candy canes fashioned from local spearmint under the same sky?
READY FOR PRIME TIME
Portland's baking scene. What a sweet year it was. Nuvrei Patisserie and Café brought Marius Pop's glorious Danish pastries out of the underground. Alder Pastry & Co (2448 E Burnside St) unveiled rustic pastries, chic desserts, pure gelato, and a bona-fide star—kouign aman ("queen ah-mahn"), a rare Breton butter pastry. St. Jack's patisserie created one of the year's best hangouts to showcase made-to-order madeleines. Lauretta Jean's made pies—and quiche—matter. The December opening of Bakeshop (NE Sandy and 53rd) should shed light on why LA baking star Kim Boyce won the James Beard cookbook award for Good to the Grain. All we can say is, get ready for savory seeded granola. It's a game changer.
BEST THINGS I ATE ALL YEAR
Ramen with pulled pork and fried chicken at Boke Bowl, destined to become a Portland icon and earn a seat in the ramen shop of paradise; pasta with garlic, hot peppers, and clams at Luce—a taste of simple perfection.
COOK TO WATCH
Kir Jensen. With a cookbook due out in spring, the owner of Portland's lone haute dessert cart, the Sugar Cube, could bust out big. Jensen is one investor or one big move away from stardom. Her ideas and repertoire are seemingly endless, led by wit, creativity, and old-fashioned sensibilities. At a recent event packed with local "star chefs," Jensen owned the night with shot glasses of toasted coconut panna cotta hiding under milk chocolate créme, homemade sesame brittle, and caramelized bananas. I wasn't alone in going back for thirds. During the Sugar Cube's winter hiatus, Jensen is test-driving ideas at Pascal Sauton's new Milwaukie Kitchen and Wine.
MIKE

THELIN


Cofounder, Feast Portland;
Cooking Channel talking head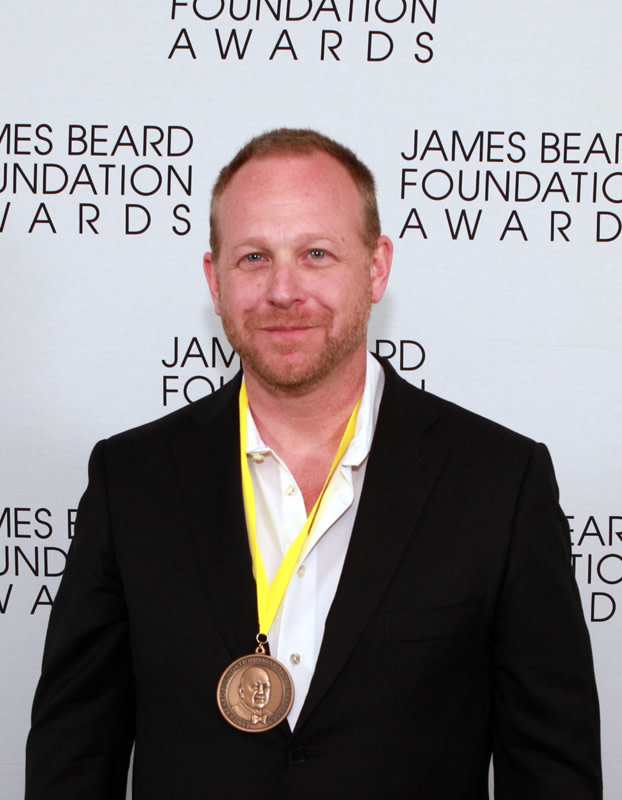 FOOD STAR OF THE YEAR
Pok Pok's Andy Ricker, hands down. The guy won the James Beard Award for Best Northwest chef without even trying. Ricker is piling up national press for the right reasons—doing something authentic and interesting but without compromising quality. He's on the verge of opening his wing shop in New York City and a restaurant in Brooklyn, and his first cookbook lands next spring. Despite the growth, quality at Pok Pok hasn't suffered that I've noticed. He's going to kill it in New York City, and that's going to be great for Portland.
ONE THING THAT SHOUTED, "PORTLAND: BELIEVE THE HYPE!"
Four James Beard Awards for Portland in May; Country Cat's Adam Sappington and Beast's Naomi Pomeroy searing 48 of the nation's top chefs at New York's Meatopia, winning top dishes at Josh Ozersky's prestigious cook-off. This is no longer a rising-star food city; there's no hype anymore. Portland has arrived and taken a place as one of the country's top five food cities.
THE BEST THING I ATE ALL YEAR
It's an even tie between the wasabi beef tartare at Wafu and the trout roe/aioli puffs on the tasting menu at Castagna, still the most innovative restaurant in Portland by the way.
READY FOR PRIME TIME IN 2012
Though it's not opening until spring, my money is on Ox, the Argentine grill spot from Metrovino's Greg Denton. The guy can cook circles around most people. Once he opens his own place (2225 NE MLK Jr. Blvd) his celebrity will catapult. I love Greg's food, and it would be tough to find a nicer guy to make you dinner.
TREND THAT NEEDS TO DIE
Food cart pods. I love food carts, but it's getting out of control. Some of them (like Mississippi Marketplace) are well curated and charming. But some others are the street-food version of blighted trailer parks.
TREND ON THE HORIZON
Plant-based diets are going to be huge, and restaurants will pick up on this quickly.
ERIN

DEJESUS


Editor, Eater

PDX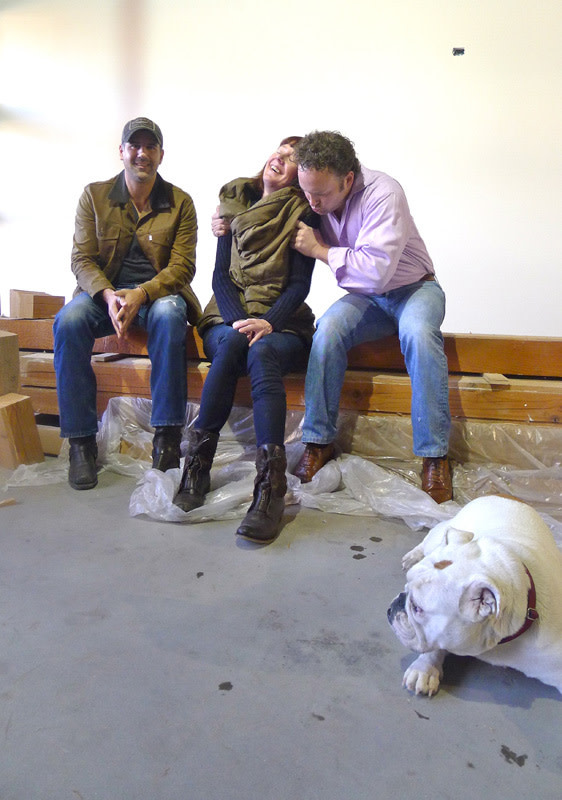 FOOD STAR OF THE YEAR
Kurt Huffman. It's the obvious answer, but the buzziest openings of the past 12 months— St. Jack, Wafu, Oven & Shaker —have all materialized under the umbrella of his ChefStable group.
ONE THING THAT SHOUTED ,"PORTLAND: BELIEVE THE HYPE"
The James Beard Foundation announced its 2011 nominees in Portland for seemingly no other reason than to give its members the excuse to come out here, hang out, and eat.
THE BEST THING I ATE ALL YEAR
My first meal at Natural Selection back in May was seriously memorable—puréed carrot soup, braised artichoke entrée with a truffle pasta, fresh strawberry tapioca for dessert—and to this day, I still can't believe it was all vegan and dairy-free. As far as particular dishes: St. Jack's blood sausage, Grüner's celery root gratin, and Tanuki's ojingohchae bokke (dried squid stir-fried in a spicy mayo), which I could probably eat every day of my life.
TREND THAT NEEDS TO DIE
Time to stop using the word "tavern" to describe what's ultimately an upscale restaurant. (I'm lookin' at you, Woodsman and Bent Brick.) It's about managing expectations. Tavern implies a community-building neighborhood watering hole, not destination dining. Call it what it is.
TREND ON THE HORIZON
I'm crossing fingers that Portland's Great Seafood Renaissance will actually happen next year.
ALLISON

JONES


Contributing food editor, Portland Monthly;
Eat Beat blogger
FOOD STAR OF THE YEAR
At Salt & Straw, ice cream creative Kim Malek captured the zeitgeist of the Rose City in a handmade waffle cone. The shop brings together ingredients from the biggest names in local artisan food, from Olympic Provisions meats to Oregon Olive Mill oil.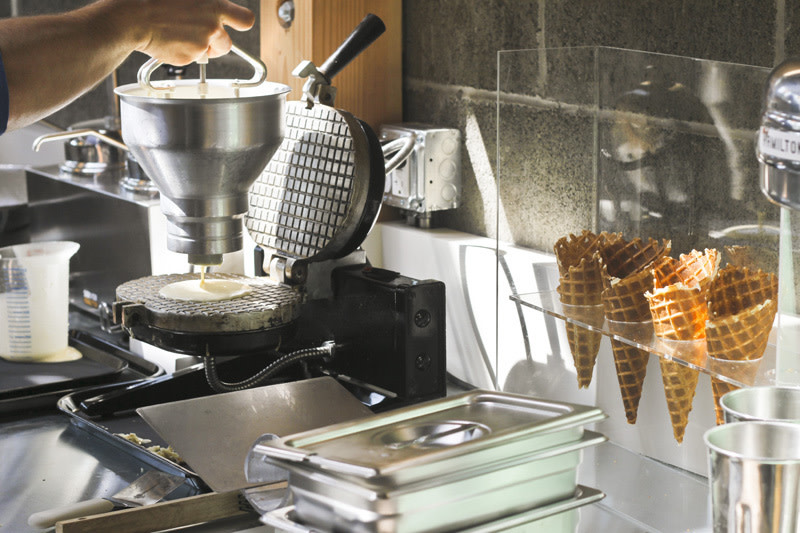 ONE THING THAT SHOUTED, "PORTLAND: BELIEVE THE HYPE!"
Aviary's rise and post-fire recovery. The ambitious modernist eatery received an outpouring of generosity from Portland diners and chefs, who supported and staged pop-up dinners and benefits during a months-long shutdown. The restaurant reopened in December with a bar expansion and even more determination. In Portland, it turns out that being awesome and nice really is a part of who were are. Top that, NYC.
THE BEST THING I ATE ALL YEAR
Genoa's summer vegetarian tasting menu. The perfect combination of classic Italian and modernist cuisine, those five courses gave me goosebumps for two straight hours.
RESTAURANT READY FOR PRIME TIME IN 2012
Via Tribunali at SW Third and Ankeny. There's something really awesome about pairing Bruce Carey's attention to detail with great pizza and some irreverence (e.g., "Mambo Italiano" on the playlist). Think upscale service and great lighting—but a menu fit for the whole family. Location bonus: across the street from Voodoo Doughnut. The 2012 Portland travel guide is already writing itself.
TRENDS ON THE HORIZON
Cuisines that are now underrepresented in Portland will soon get their play. With Greg Denton's Argentine-inspired Ox coming in spring, expect to see more chefs popping up with their own takes on international menus. The city is ready for fresh ideas, from Greece to Africa.
BENJAMIN

TEPLER


Contributing food writer, Portland Monthly;
Eat Beat blogger
THE BEST THING I DRANK ALL YEAR
The Bloody Mary at the Woodsman Tavern. Top mixologist Evan Zimmerman blends his super-secret spice mix with tomato juice and a hit of sherry, then bottle-ages the whole concoction for a week for an out-of-this-world hangover cure.
THE BEST THING I ATE ALL YEAR
The surprisingly good meatloaf at Lauretta Jean's, a new downtown takeout shop. Pie wiz Kate McMillen bakes the meat inside her signature all-butter pastry dough, turning out a silky, slightly sweet, super flavorful loaf underneath a perfect crackling crust. A thimble of McMillen's spicy homemade ketchup comes on the side … perfect.
READY FOR PRIME TIME IN 2012
Luce. Owner John Taboada is known for his latent genius. His restaurant Navarre on NE 28th, an early prototype for Portland's "do-it-yourself" food culture, didn't hit its stride until years after it opened. Taboada's new Italian eatery–cum–specialty store (run with his wife, Giovanna Parolari) looks like another sleeper hit, with dishes like cappelletti in brodo: inflated pillows of pasta oozing ricotta, parmesan, and lemon into salty chicken broth. It's the first of many.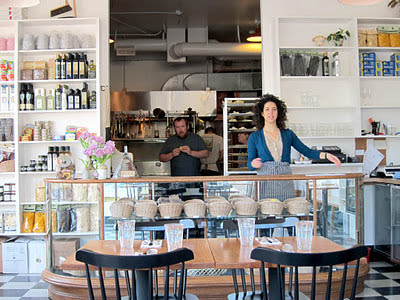 WHERE PORTLAND NEEDS TO BUCK UP
Where are the fish-focused restaurants? I can't do snout-to-tail gut-bombs anymore. The coast is only an hour-and-a-half away, for Pete's sake! Good fishmongers are out there (try the Flying Fish Company on SE Division Street). Diners need to do their part and get more adventurous beyond salmon and halibut.
TREND ON THE HORIZON
Chicken Skin. Don't believe it? Check out the regulars at Nong's Khao Man Gai who salivate over the crumpled cardboard holding the promise of the day: "add chicken skin, $1." Chicken skin is big in the yakitori world (ask anyone who has ever thrilled to Biwa's grilled chicken skin on skewers). In Jewish cooking, chicken skin is affectionately referred to as "gribenes" (try Kenny & Zuke's). On NE Alberta, the just reopened Aviary serves a fried-chicken-skin salad with watermelon, bitter greens, and baba ghanoush. Even the New York Times says it's a trend … so it must be true! Double up on your Lipitor: like it not, chicken skin is coming.
BRETT

BURMEISTER


Chief food cart enthusiast, FoodCartsPortland.com
FOOD CART POD OF THE YEAR
Cart for cart, the Woodstock pod at SE 48th and Woodstock. El Gallo Taqueria serves rustic tacos and burritos with ingredients sourced daily. At Artigiano, brilliant young chef Rachael Grossman combines what every Portlander wants in a meal—local ingredients, Italian pastas, and amazing flavor. (Think fettuccine with fresh garlic scapes). Yolk is a spin-off of Toast, the popular breakfast spot nearby. "The Breakfast" special says it all: chef's choice, no options, no substitutions. That might mean a tomato stew with an over-easy duck egg, thick-cut bacon, and a house-made English muffin. Don't come with preconceptions: this place will surprise you.
FAVORITE DISH UNDER THE RADAR
The Knuckle Sandwich at Shut Up and Eat (4926 SE Division St) blew me away with the size and breadth of the hoagie. The cart lived up to its "hoagies as big as your head" tagline, serving a staggering mountain of Italian meats, cheeses and olive spread on an open-faced roll. I've eaten a lot of sandwiches, and trust me, I've never seen a pile like this.
READY FOR PRIME TIME IN 2012
Two carts are selling traditional ramen and doing a great job at that. How could they lose? The Ramen Truck, hidden off Hawthorne at SE 33rd, already sells out daily. With an expansion—or a more prominent spot—it has the potential to become a premier purveyor of noodles. Minizo (SW Ninth Avenue and Alder Street) is the offspring of Shigezo Portland, an outpost of a large Tokyo-based chain located blocks away. Unlike most carts, this one has a backer, making it a cart with clout and a downtown ramen destination.
WHERE PORTLAND NEEDS TO BUCK UP
Stop complaining about the carts when they are closed! Carts have irregular schedules, due to weather, health problems, or just running out of food. These are usually one-person operations. Give them a break and just walk to another cart: Portland has plenty of 'em.
CART TREND ON THE HORIZON
Beer, wine, and cocktails. This year, Captured by Porches and Rogue brought beer to food cart pods, and Artigiano held a wine dinner. In October, the Oregon Bartenders Guild opened a short-lived cocktail cart at Cartopia (SE 12th Avenue and Hawthorne Boulevard) as an education experiment. Now, Cambodian food cart Sok Sab Bai has applied to serve alcohol at SE 11th and Clay—and the OLCC is actually looking at it.
KAIE

WELLMAN


Head curator, Rather Portland
FOOD STAR OF THE YEAR
Alberta Street. Three of my favorite new spots in 2011 chose Alberta as home: Aviary, Natural Selection, and Salt & Straw. Gives me hope that other great eateries will take root on this mash-up boulevard.
THE BEST THINGS I ATE ALL YEAR
The real surprise was a dessert at Castagna. It looked like a perfectly shaped river rock, but when you cracked into it a luscious ooze of fruity syrup flowed out. I'm also still dreaming of the dry ramen at Wafu.
MOST PROMISING IN 2012
I'm excited to try Noisette in Northwest Portland and embrace the brave soul who opens a fine-dining restaurant in this city (i.e., where Portland needs to buck up). Also looking forward to Andy Ricker's new Thai curry joint. Oh wait, is it opening in Portland or Brooklyn?
TREND THAT NEEDS TO DIE
As much as I embrace nostalgia and love comforting food, I'm growing tired of the trend toward the "old-fashioned." Maybe it's time for visionaries to look forward instead of backward.
FAVORITE UNDER-THE-RADAR SPOTS
Though it fronts as a straightforward neighborhood Thai restaurant, Thai Seasons on Sandy has some dishes that keep me coming back: yum khai dau (a crispy fried egg salad) and phad sii ew (wide noodles with a smoky garlic sauce). My family loves Five Spice, a great little Chinese restaurant at 2446 SE 87th Ave. Dishes like sautéed lotus root and beef brisket and radish clay pot make Five Spice a go-to spot.
DANIELLE

CENTONI


Editor, Mix magazine
ONE THING THAT SHOUTED, "PORTLAND: BELIEVE THE HYPE!"
Portland's cocktail scene is now as exciting as any place's in the country. While local restaurants are busy chasing trends (burgers, bistros, ramen), a new generation of bartenders is following its own muse with house-made tinctures, bitters, and infusions used with restraint in elegant drinks that respect the spirits. Among the year's standouts: Adam Robinson's smoky, earthy Border Crossing (Bent Brick), Evan Zimmerman's charred-cedar-infused Hunting Vest (the Woodsman Tavern) and Tommy Klus's mezcal-laced High Desert Swizzle (Kask).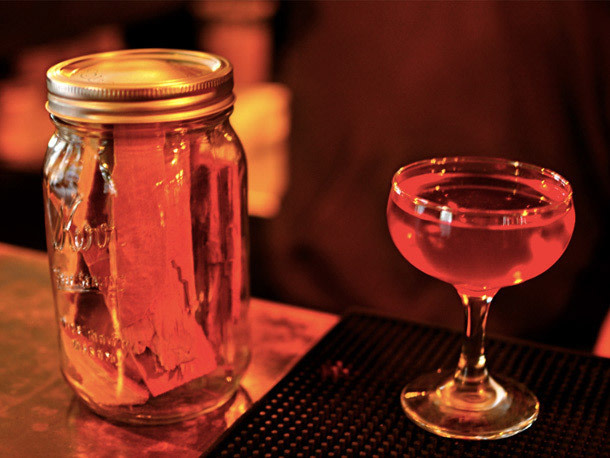 CHEF TO WATCH
While Departure feels more like an icky pickup place than a serious food destination, chef Gregory Gourdet is emerging as an exciting talent. His summer dinner collaboration with Nong Poonsukwattana (owner of famed cart Nong's Khao Man Gai) showcased some of the best food I ate all year. Gourdet is firmly on my radar.
WHERE PORTLAND NEEDS TO BUCK UP
Portlanders have adventurous palates. So why are we flooded with timid, bland, watered-down versions of everything from tacos to vindaloo? A few places do it right, but more do it poorly. For a major city on the Pacific Rim, the Asian food here is mainly just sad. For good pho, banh mi, and dim sum, Portland isn't in the same conversation as Vancouver, British Columbia; Los Angeles; or San Fransciso. Granted, those cities have much larger ethnic populations, but Pok Pok's Andy Ricker proves it only takes one man and a mission.
TRENDS THAT NEEDS TO DIE
Overhyping carts with wink-wink names and mediocre food. Putting bacon or pork belly on everything is beyond over.
TREND ON THE HORIZON
Comfort food is not going away, not with a slumping economy and election jitters ahead. Portland has seen a big pizza/ramen/burger/fried snack surge—and we can expect more of the same.