FOOD AND DRINK EVENTS
The Open Kitchen's Wellness Dinners
Just in time for those New Year's resolutions, here's a dining adventure in Portland that'll attempt to take the pounds off—instead of piling on the bacon.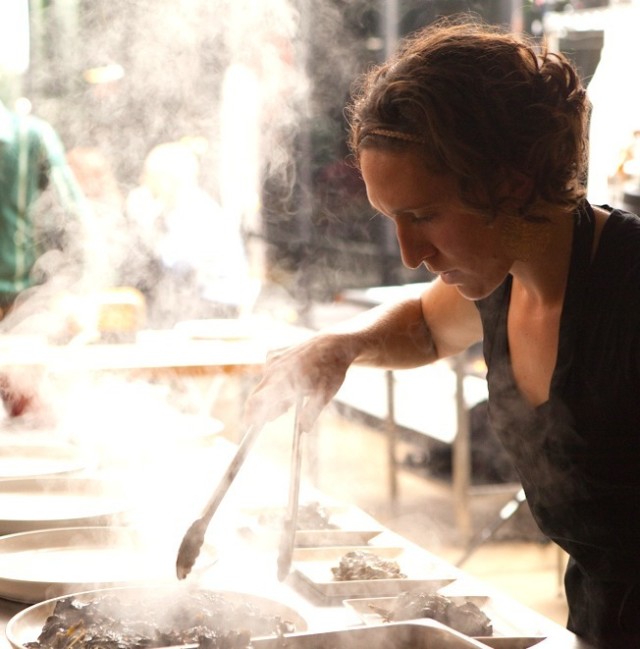 I'll be the first to admit it: Eat Beat isn't the first place you should go for weight loss tips. Sure, Portland is known for farm fresh veggies, easy access to happily-raised livestock, and plenty of outdoor activity, but this is also the land of Voodoo Doughnuts, comfort food on wheels, and a love of bacon that borders on obsession.
It's a paradox of Epic[urean] proportions, but here's an interesting way to get the most from your dining in 2012: The Open Kitchen's Wellness Workshops. This dinner series aims to prove that healthy eating doesn't have to be boring.
Here's how it works: The Open Kitchen owner Daniel Miller and chef Abby Fammartino (owner and chef at Abby's Table, a gluten, soy, and dairy free kitchen) bring in doctors from around Portland to share tips for healthy eating while building up a delicious four-course meal. Each month's dinner is based around a theme—November was cold and flu prevention, January's is weight loss through delicious foods, and February will focus on heart-healthy nosh—and dinner guests have the opportunity to learn about individual ingredients, ask questions, and get answers from Naturopathic Physicians, Chinese Medicinal Doctors, and nutritionists from the Northwest.
The upcoming dinner on January 28 will focus on food as medicine for weight loss. Dr. Alexis Shields from the Montavilla Wellness Center will point out the key ingredients in each course and explain their benefits, and guests will have a hands-on role in the dinner to make sure the knowledge sticks. The January dinner menu is set to feature lemon lentil cakes, "Caesar" salad with arugula, fennel and radishes, venison ragout with mustard greens and sundried tomatoes, and hazelnut-lavender coconut truffles.
Starting in February, the dinner series will become a twice-monthly event, with one dinner focusing on Chinese Medicine nutritional traditions and one to focus on the Western Naturopathic perspective.
We've all got those New Year's resolutions, and Portland chefs are certainly willing and able to cook up something light and delicious (even in the heart of winter). Stay tuned next week for my favorite light-and-lovely dishes to help you recover from all those holiday meals. And don't worry, we here at Eat Beat still love our comfort food. It's all about balance. Happy New Year, and Happy Eating!