OPENING NIGHT
The Return of Alberta's Aviary
Chefs Sarah Pliner, Kat Whitehead and Jasper Shen are back in business at their Northeast Alberta eatery, with new menu items and a fully restored interior.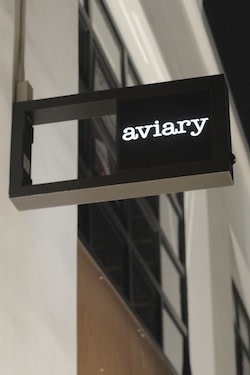 This week marks the long-awaited return of Northeast Alberta's eclectic eatery Aviary.
Fans of the restaurant during its short-lived run earlier this year will be pleased to see that the interior hasn't changed much, down to the bird-fueled artwork, clean white walls, and cozy chef's counter lining the open kitchen.
In fact, if you'd spent most of 2011 away from Portland, you might not notice any differences—until you see the menu, that is.
The food offerings have been curated down to a small but mighty mix of familiar Aviary dishes and new flavors.
Gone are the small plate/veggie plate/large plate categories, and in their place stand a single-page column of crave-worthy plates.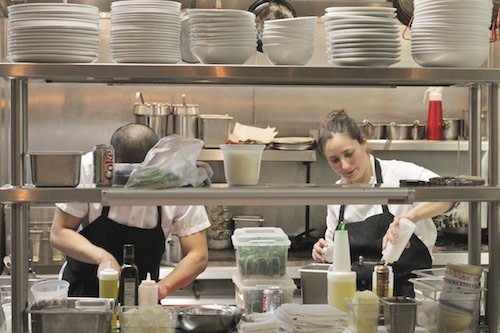 You'll still find the culinary trio's popular oxtail croquettes with tomato jam ($9), tempura pumpkin in red curry ($8), and crispy pig ear with coconut rice and Chinese sausage ($12), as well as new dishes like chestnut soup with Brussels sprouts and bottarga ($9) and "four cup" chicken, with taro root, dried apricot, wood ear mushrooms, and truffles ($12).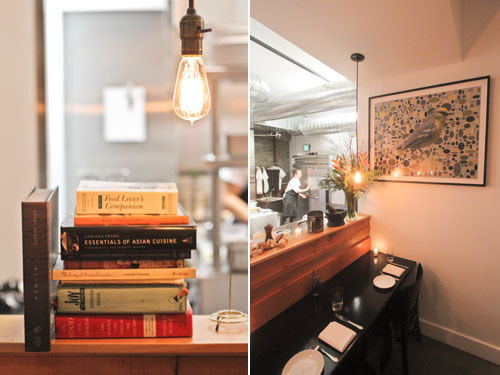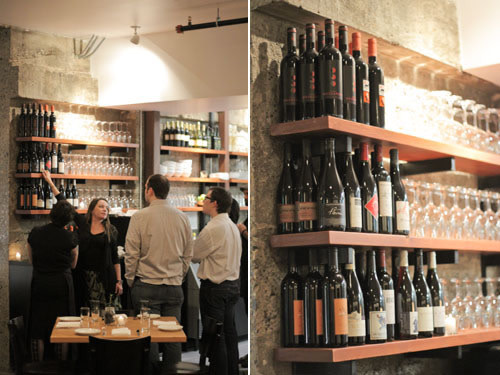 On the beverage side of things, the eatery boasts a full cocktail and wine selection, and the build-out of the adjoining bar space is well underway. The new bar is bound to be an ideal spot for a drink and a few bites for first-time diners and seasoned Aviary fanatics alike.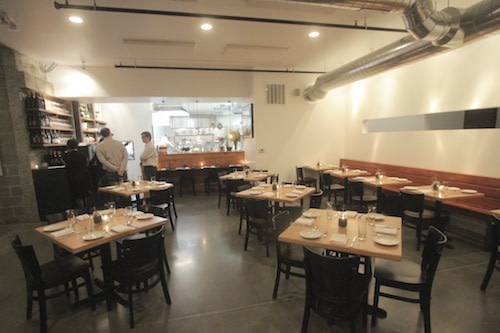 On Monday, Aviary received the 2011 StarChefs Rising Star award at the Rising Star Gala at the Nines Hotel, offering guests a taste of their signature dishes.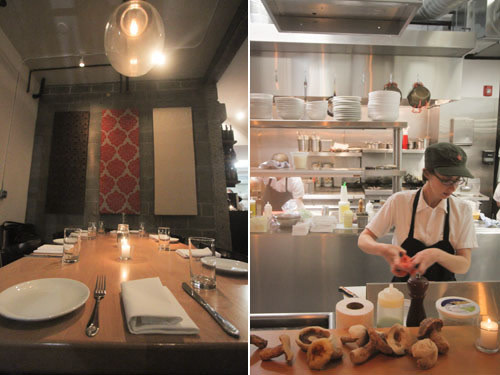 During repairs, the eatery's three chefs—Sarah Pliner, Kat Whitehead and Jasper Shen—have established themselves as permanent members of the Portland dining scene, thanks to a series of pop-up dinners and fundraisers at Ping, Genoa, and Firehouse Restaurant. The time off, though due to unfortunate circumstances, served as a market test of the trio's vision, and their return to the nest reveals honed skills and a true understanding of what Portland diners want now.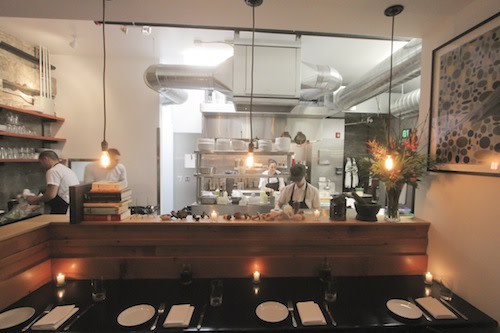 Aviary
1733 NE Alberta St
503-287-2400
aviarypdx.com