FOOD AND WINE EVENTS
All-Star Wine Dinners at The Heathman
An education, celebrity sighting, and a great dinner in one tasty package, each dinner in this series of internationally-celebrated winemakers promises to set the bar very high for future wine dinners in Portland.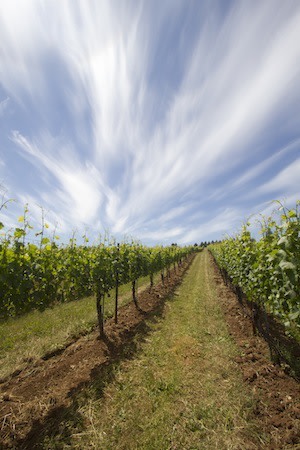 Top-notch wine dinners are a dime a dozen around these parts. We have the opportunity to chat face-to-face with some of the best producers and chefs throughout the region a few times a week, and many of the gorgeous vineyards that give birth to Oregon's great wines lie a short drive from Portland. That being said, every once in a while a wine dinner pops onto the culinary events calender that stands out from the pack. Case in point? The latest celebrity winemaker dinner series announced by The Heathman Restaurant and Bar.
The events will feature Oregon Pinots and French Burgundies side-by-side, a sort of New World vs. Old World showdown with delicious results. Bringing together French producers that have established wineries in Oregon and winemakers from the sister regions of the Willamette Valley and Burgundy, this series will be hosted by Advanced Sommelier Erica Landon, Portland Monthly's Sommelier of the Year in 2008 and en expert behind our list of Oregon's 50 Best Wines in 2011.
February 21st, Evening Land Vineyards and Domaine Dominique Lafon: The first dinner of the series will feature Evening Land Vineyards based in the Eola Amity Hills, producers of our top-scoring white wine in 2011, and Domaine Dominique Lafon, the new small-production label from Evening Land's internationally celebrated consulting winemaker based in Burgundy. Mingle with winemakers Isabelle Meunier and Dominique Lafon over several courses of Pacific Northwest cuisine.
March 7th, Domaine Drouhin and Maison Joseph Drouhin: In 1988, the Drouhin family released their first vintage in the Willamette Valley, after being seduced by the new and exciting potential of Oregon's young vineyards. Since then, Domaine Drouhin Oregon has become one of the most respected labels in the Pacific Northwest. At this decadent dinner, taste the award-winning Oregon wines side-by-side with the top wines from Maison Joseph Drouhin in Burgundy.
July 25th, Scott Paul Wines and Scott Paul Selections: Scott and Martha Wright have been producing excellent Pinot Noir under their Scott Paul label since 1999, and have since established themselves as headlining players in the story of Willamette Valley Wine. Once the Managing Director for Domaine Drouhin Oregon, Scott Wright has also imported some of the small-label wines from Burgundy and Champagne since 2003. Guests at this dinner will be treated to wines from Scott Paul Wines and selections from the Wright's favorite producers in Burgundy.
August 13th, J. Christopher and Dr. Loosen: Join Jay and Ronda Somers of J. Christopher WInes, producers of Pinot Noir and excellent white wines since 1996, and Ernst Loosen of the German winery Dr. Loosen for an exploration of the Mosel's top wines and the vintages they inspired here in Oregon. In 2010, the three winemakers (and longtime friends) joined forces to start Appassionata, a 40-acre estate in Oregon that blends their years of experience and passion for quality. Dinner guests will sip both German and Oregon wines as they explore the influences outside of France that have had a major impact on our own wine culture, and the great tastes that collaboration can bring to the table.
The dinners will be prepared by James Beard Award-winning Culinary Director Philippe Boulot and Executive Chef Michael Stanton. Each event begins will a reception at 6:30, followed by a multi-course dinner at 7. Tickets are $175 per person, including food and plenty of wine. For reservations and more information, call the Heathman Restaurant at 503-790-7752.
The Heathman Restauran & Bar 1001 SW Broadway; 503-790-7752