BREAKING FOOD NEWS
UPDATE: Christopher Israel's New Mexican Restaurant
ChefStable teams up with one of the city's top chefs for an exciting downtown project.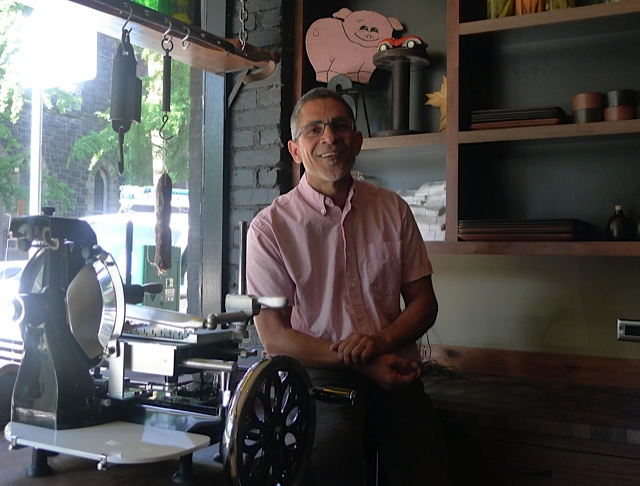 Portland's crush on street snacks and crazy sandwiches is reaching the swoon stage. Nostrana's Cathy Whims has gone into deep-fryer mode at Oven & Shaker, "Iron Chef" Vitaly Paley is toying with fry-bread tacos at a still undisclosed downtown project, and now, Grüner's alpine general Christopher Israel is taking on Mexican tacos.
As Eat Beat first reported, Israel and his Grüner partner Kurt Huffman are taking over the spectacular failure that was Pinot American Brasserie at 1205 SW Washington St. Last week, Israel signed papers during an eating blitz through Mexico City, Oaxaca, and Todos Santos. The new project, still unnamed, hopes to land by May.
The plan is to serve "great tacos, guacamole—the simple things people crave," says Huffman, backed by a rollicking bar. But to Israel, Mexican cooking is personal and a longtime dream. Growing up in San Diego, he summered in Punta Cabra, surfing for Baja's great fish tacos and boat-fresh lobsters. Israel plans to serve as many as eight kinds of tacos, including his spin on the classic fish taco.
Huffman plans to slice up the 200-seat-room into two discreet arenas: one side for drinking and dining, one side for a new ChefStable project. Israel is still chewing over the details of the menu. But the inspiration will be the Mexican mainstays of Southern California, the foods of his youth, from tamales to quesadillas, with seafood as a signature.
"I'm not trying to do a tour of Mexico," says Israel. "It will be relaxed and fun." Judging by Israel's impressive track record, we're guessing it will be a little more than that.