NEIGHBORHOOD NEWS
Eat Beat Neighborhood News
Top food news stories from around Portland, including Food Justice Certification for local farms and a new Pearl District restaurant from the folks behind EaT: An Oyster Bar.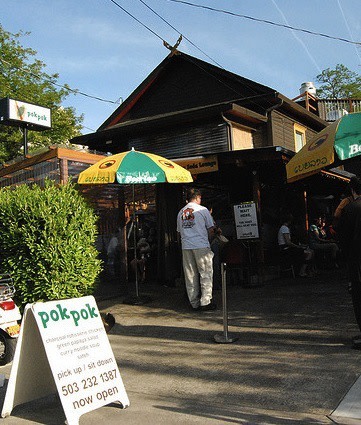 Southeast
SE Division: Pok Pok has reopened after a two-week closure. New additions include more cooking space in the kitchen (meaning shorter waits) and extended lunch hours (now offered until 2:30).
More good eats on Division: Han Ly Hwang, owner of the shuttered Kim Jong Grillin' Korean BBQ cart, has leased a space at SE 28th and Division for a brick-and-mortar eatery called Bhap Sang.
Southwest
LBB Southwest Waterfront: According to Urbanworks Portland, yet another Little Big Burger outpost is coming to town. The new burger joint will open in the Ardea, a luxury apartment building in the South Waterfront (that will attract plenty of OHSU staffers as well). The location is set to open this spring.
Northwest
Pearl District: Ethan Powell and Tobias Hogan of NoPo's EaT: An Oyster Bar are opening a second eatery dubbed The Parish in the In Good Taste cooking school space (231 N.W. 11th Ave). The school's Pearl District location will close on the first of February, and the new eatery is set to open early summer. The Parish will feature cajun and creole dishes along with plenty of oysters.
'Burbs
The Farmlands: Gathering Together Farm and Spring Hill Farm are the first Northwest farms to earn the Food Justice Certification from The Agricultural Justice Project and Organically Grown Company. These two Oregon farms have earned the accolade for protecting workers' rights and paying living wages. Full details here.
Got a food news tip? Send it my way at [email protected]!