NEIGHBORHOOD NEWS
Eat Beat Neighborhood News
Top food news stories from around Portland, including a PDX sweep of the NW Regional Barista Competition and Brewers Cup, a new burger joint in Sellwood, and a new chef at Metrovino.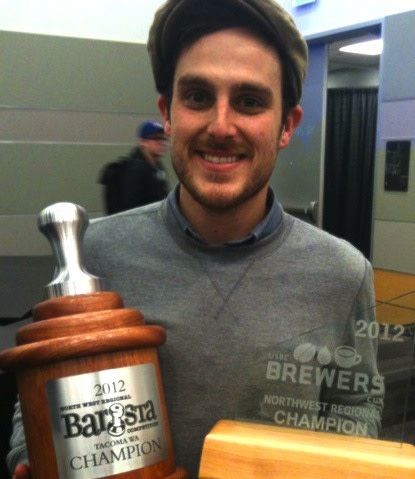 Southeast
Sellwood: Killer Burger—home of the peanut butter pickle bacon burger—will be opening a third location in the former Hash space in Sellwood (8728 SE 17th Ave). Co-owned by Mark McCrary and TJ Southard, Killer Burger's Hollywood location has drawn burger fanatics since 2012.
Northeast
NE Alberta: The owners of Aladdin's Castle Cafe food cart have opened a new eatery, DarSalam, in the former Suzette Creperie space at 2921 NE Alberta St. The new menu features Middle Eastern fare like gluten-free falafel, Iraqi stews, and beef, chicken, and lamb shawarma.
NE Alberta: According to the Portland Mercury, the Star E Rose coffee shop will close Tuesday, January 31st after thirteen years of business at 2403 NE Alberta. The space will soon be home to the third location of local cafe Anna Bannanas (slated for a mid-march opening).
Northwest
NW 11th: Metrovino's owner Todd Steele has announced the new head of his Pearl District kitchen, former sous chef Victor Deras will take over for departing chefs Greg Denton and Gabrielle Quiñonez Denton (who will open Ox Restaurant this Spring). As reported by The Oregonian, Deras will preserve much of the current menu.
Medialand
The Merc: The Portland Mercury has found a new food critic: Chris Onstad, avid cook and creater of the webcomic Achewood. Hopefully this means Merc restaurant reviews will now come with hand-drawn depictions of food and service gaffs. Fingers crossed.
National
Coffee Time: Portland baristas brought it home at the NW Regional Barista Competition and Brewers Cup. Coava Coffee's Devin Chapman nabbed first place in both the Barista Competition and Brewers Cup and Portland coffee experts beat out all other competitors in the Barista Competition (Stumptown, Barista, Coava, and Sterling all placed in the top six). Chapman will advance to the national competition, to be held in Portland mid-April.
Got a food news tip? Send it my way at [email protected]!