OPENING WATCH
Inside Fizz Soda Pop and Candy Shop
Peek inside Sarah Leonard's sweet shop catering to the kid inside all of us, complete with forty made-to-order soda flavors and retro candy by the pound.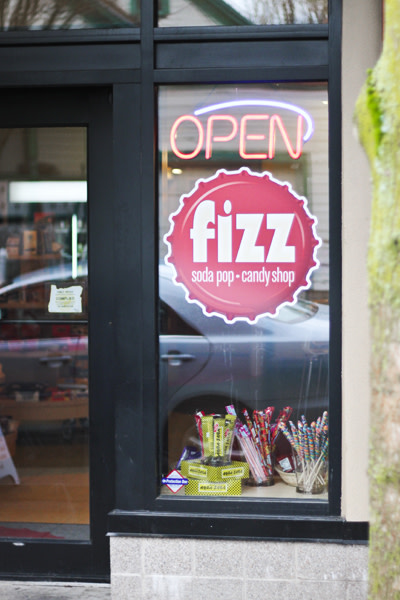 Back in October, I got the scoop on Sarah Leonard's nostalgia-tinged soda shop before there was a spot of paint on the walls. Now, the Southeast Belmont shop is open and colorful, ready to satisfy your sweet tooth and help you track down your childhood favorites.
The shop features over seventy bins of bulk candy for $6.99 a pound, refrigerator cases packed with old and new bottled soda favorites from around the country, and a soda fountain with tons of flavors (made in small batches with real cane sugar) to customize your own drink.
Go crazy with a Chocolate Peanut Butter Cup soda, make it fresh with Lemon Rush or Sparkling Pomegranate, or keep it classic with an American Root Beer or Golden Cream Soda. Hand-stirred sodas are just $2.25 (with kid sizes available for $1.75) and you can make it a float for $1.25 more. Grab a chocolate, strawberry, or vanilla milkshake for $3.95, and create a custom-flavor shake or add malt for fifty cents.
Within a few months, the shop will carry savory hand pies to go with the sodas and sweets, and there's plenty of room to hang out. Cozy up on the red sofa for a board game or log into the free Wi-Fi and you'll feel like you're right at home—if your home were a candy store, that is.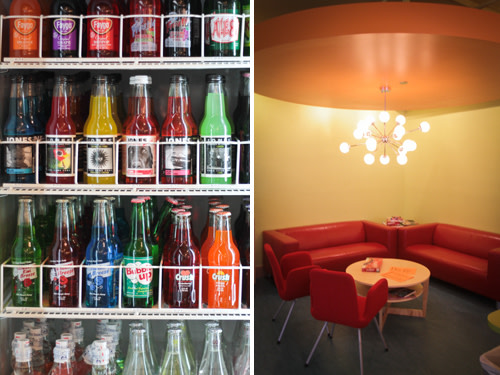 Fizz's Grand Opening Celebration is scheduled for Saturday, January 28 from 11 am to 3 pm, and will feature balloon artists, music, free tastings, contests, and door prizes for the first 100 visitors. For more info, follow Fizz on Facebook.
Fizz Soda Pop and Candy Shop 817 SE 34th Ave; 503-894-8980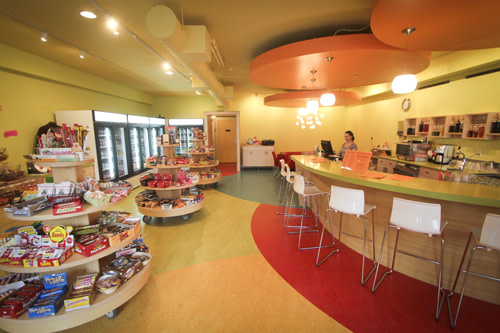 The whimsical design of Fizz's interior transports shoppers to a Willy Wonka-esque world apart, complete with retro lighting and giant orange circles on the ceiling that just may be sending subliminal Creamsicle messages..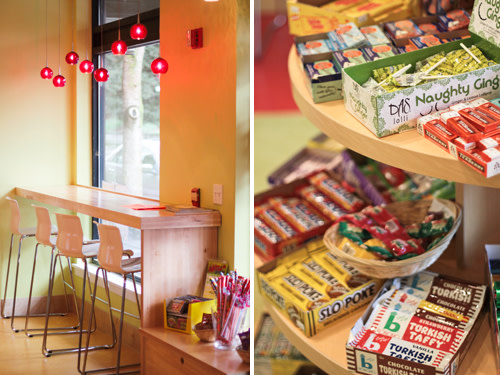 Shoppers can rely on Fizz for more than a century of classic candy favorites. The most popular item so far? Candy cigarettes!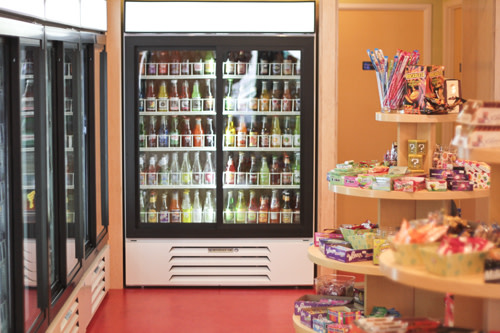 The refrigerated soda cases hold everything from Bubble Up to Cherry Breese. If they still make it, Fizz likely carries it.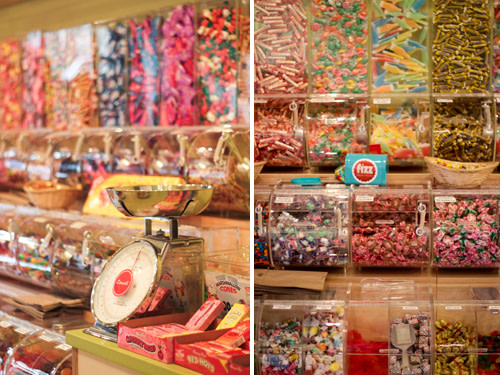 Candy by the pound includes those liquid-filled wax bottles, mini jawbreakers, licorice drops, and gummies of all shapes and colors.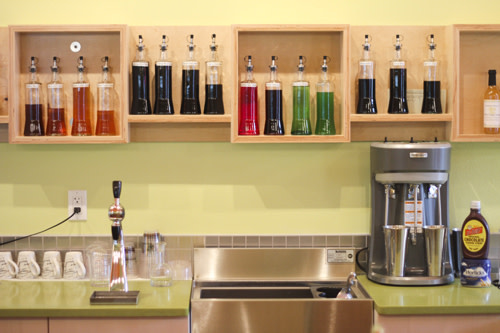 Fizz's soda flavorings are made with cane sugar, not High Fructose Corn Syrup, and can be customized to your liking.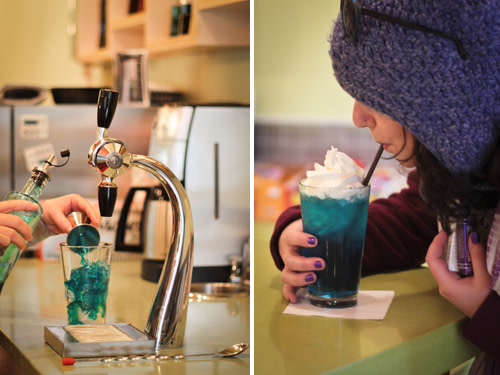 This blue raspberry soda is a favorite with the kids, and you can add whipped cream for a quarter.