OPENING WATCH
Marco Frattaroli to Open Second Eatery on Southeast Division
The chef and owner of NW 21st's Bastas Trattoria is set to open casual Italian eatery Cibo in April.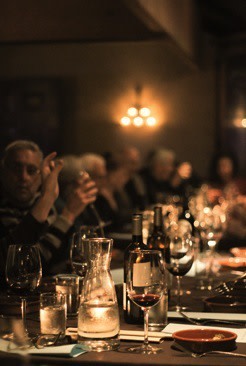 Another week, another sign of growth in the Portland restaurant scene.
According to The Oregonian, Marco Frattaroli—the chef and owner of NW 21st's Bastas Trattoria —is opening a second eatery.
Dubbed Cibo (pronounced chee-bo, meaning food in Italian), the pizza-centric eatery will debut in April, nabbing a spot on SE Division's rapidly growing restaurant row—a block from Lauro and a short walk to Pok Pok, Sunshine Tavern, and Wafu. The eatery, at 3525 SE Division, will boast 80 seats, including a 30-seat bar surrounding an open kitchen (complete with Ligurian oven). The new menu will feature pizza, pastas, and traditional Italian sandwiches.
Coincidentally, the folks at Bastas are currently celebrating their twentieth year making top-notch Italian food in Northwest Portland, and the new restaurant is intended to draw the next generation of Portland diners to Frattaroli's cuisine.
Stay tuned for photos and more information.