MENU WATCH
PDX Restaurants say "Happy Birthday Elvis!"
Check out these Portland menu specials in honor of the King of Rock and Roll's birthday on January 8th.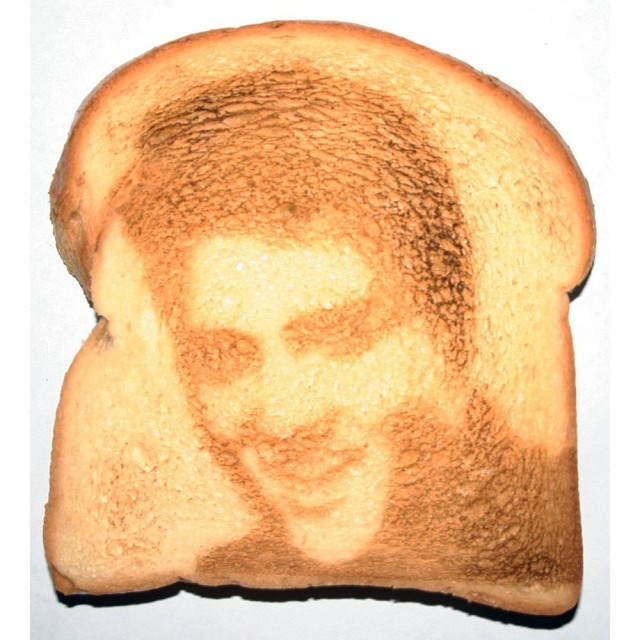 The King of Rock and Roll was born on January 8th, and his super-sized love of food is almost as legendary as his musical prowess. These Portland eateries are celebrating Elvis's birthday with dishes and desserts inspired by the rockin' monarch's hearty Southern appetite.
Over at the Salt & Straw scoop shop, fans of the King will be able to celebrate with the new Happy B-Day Elvis ice cream. The decadent flavor—malted banana ice cream swirled with Olympic Provisions bacon-infused salted peanut butter—will first be available on Friday, January 6th. A kick-off party for the flavor will take place from 7 to 8 pm, complete with photos and performances from an Elvis look-alike.
Saint Cupcake has concocted the Fat Elvis, a banana chocolate chip pound-cake cupcake crowned with a healthy swirl of salty peanut butter fudge. This devilish dessert is topped with a banana chip for a crunch fit for a king, and will be available Wednesday, Thursday, and Friday.
It's not a one-week-only special, but The Elvis sandwich at The Grilled Cheese Grill is certainly a suitable way to tip your tastebuds to the King. Think ooey-gooey grilled banana and peanut butter on grilled white bread. Feeling invincible? Ask for The Fat Elvis and they'll throw on a few slices of bacon. Go on, we dare you.