HOMETOWN PRIDE
PDX vs KC in 2012? It's ON.
Looks like James Oseland wants to stir up some rivalry between PDX and—of all places—Kansas City by declaring the latter the rising food city of the new year.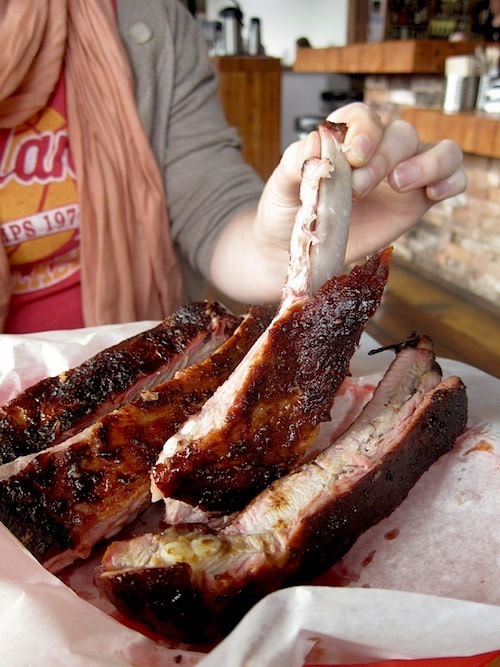 In his list of the Top food trends for 2012, James Oseland (editor-in-chief of Saveur) issues the prophesy that Kansas City, Missouri will swoop down and take away Portland's America's Food Sweetheart tiara. Well, kind of:
"Portland, Oregon, has some of the best food not only in this country, but anywhere in the world. From the hundreds of fantastic food trucks found in the city, which offer everything from the dishes of Guam to some of the best vegetarian food I've tried, to the city's high-end dining like Paley's Place and Beast, gastronomically speaking, the city completely rocks…It's where artisanal farm-to-table meets global food meets really great, smart American culinary ingenuity. It's just awesome.
Then there's Kansas City, which is going to have its moment in 2012. This Midwestern city has a deep-rooted food culture that's been around for well over a century, one that's now poised to reinvigorate itself and position the city as a new culinary destination. We all know about Kansas City's reputation as a great barbecue town, but recently there's been a fantastic wave of smart, new high-end cooking that's been lighting a fire in the heart of America."
Are we just going to lie back and take that kind of—uh—compliment? Of course we are. The great thing about Portland's culinary explosion is that are chefs and restaurants aren't obsessed with being the best in the world (though we appreciate the nod), they're obsessed with being the best they can be with the tools and ingredients they are proud of. And if the rest of the country wants to become a bit more like Portland, that's just fine with us.