Super Bowl
Pigskin Parties
Where to watch the Super Bowl this weekend.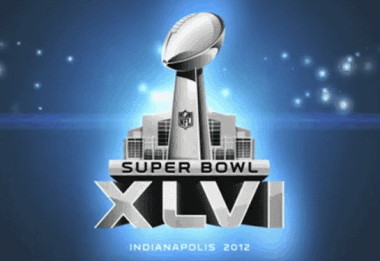 It seems like just yesterday that ESPN and the rest of the sports world were crying doomsday over a possible NFL lockout and the depressing prospect of a year of football-free Sundays. How were we to fill that extra time, we asked? Finally going to church? Conversing with our loved ones? Luckily the season was saved, but like all good things it's coming to an end. We've got a few Super Bowl suggestions for those of you looking to find a proper place to enjoy the big game.
If your appetite is out of control, the Buffalo Gap is offering the Man Platter (normally $50) for a mere $35. It's a staggering, artery clogging heap of wings, chicken strips, waffle fries, onion rings, and nachos that will probably reduce your life expectancy by two years. Pitchers of Coors Light are $6.75.
The Cheerful Tortoise in the Portland State 'hood will feature Coors Light pints for $2.75 (C'mon people! How about a local brew or two?) and Skyy Vodka Bloody Mary's for $5.50. And Corona Brewing reps will be in the house to give away a sweet Burton Blunt snowboard.
Eat is throwing a Super Bowl crawfish boil, because nothing screams Giants vs Patriots more than ripping the head off a crawdad and sucking out the delicious meat inside. For those looking to tap into their own competitive spirit, they will be hosting a pre-game foosball tournament and a raffle for a flat screen TV. $2 Trumer Pils all day long.
Free chili and cornbread? Holy cow! It's not some wonderful dream, it's really happening over at the Kenton Club during the Super Bowl. And you can wash down all that spicy goodness with $1.50 PBR pints.
The Laurelwood Public House is pouring $3 pints from their dreamy selection of 10 beers on tap all game long, as well as food specials to keep you energized.
On Deck, the Pearl District sports bar, is having $6 Crown Royal cocktail specials as well as $3 pints and $10 pitchers of Widmer brews from kickoff to final play. There will be raffles at halftime and post-game for valuable swag like Crown Royal jerseys, On Deck gift cards, and a Widmer Party Pak.
The forlorn Packer fans over at Saraveza, being the good sports that they are, will be screening the big game with a Meat Raffle at halftime. Mmmmm. Meat.
Rather avoid the whole football hullabaloo? If you could not possibly care less whether the New England Footballers defeat the New York Pig Skinsmen, then buy a ticket and hop on the BarFly bus for their Anything-But-Football Stupor Bowl Sunday bar crawl. Free admittance to bars and clubs, appetizers, and drink specials all day long.
And, as always, check out the nonstop, heart-pounding action over at Animal Planet and the 8th annual Puppy Bowl, which should be way more exciting than seeing Madonna hobbling around the Super Bowl Halftime stage on her walker. We're putting our money on the deceptively named Fumble for Most Valuable Puppy. Woof!
Don't think of us as being buzzkills, but we do wish to remind you to be smart, pace yourself, and hydrate when no one is looking. You don't want to be Tebowing to the porcelain god before sunset do you?