FOOD AND DRINK EVENTS
Plate & Pitchfork Comes to the City
With their new dinner series ForkLift, these farm-to-table party planners are highlighting artisan producers who are "harvesting" goods right here in Portland.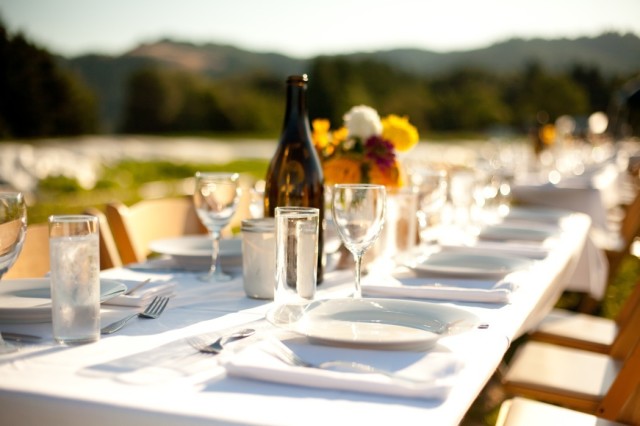 To celebrate ten years of wildly successful dinners connecting diners, chefs, and farmers in the Portland area, Plate & Pitchfork founder Erika Polmar has announced a new culinary series that pays tributes to her urban culinary heroes, including bakers, distillers, and chocolate makers.
The ForkLift series will fill the annual seasonal gap in the calender of farm dinners by bringing attention to the producers who may not harvest snow peas or shovel compost but still play a major part in Portland's farm-to-table system. Each event will feature tours of the participating producer's facility, engaging conversation about the dynamic artisan food scene, and a three-course dinner paired with beer, wine, and spirits.
First up in the series is Outside the Chocolate Box on February 12th with Scott Ketterman from Crown Paella and David Briggs of Xocotl de David at Milwaukie Kitchen & Wine. On April 29th, a bakery-based dinner will feature a backstage tour at Grand Central Baking and dinner from Dolen Lane of clarklewis. March and June events are still TBA, but look for roasters, distillers, and other local artisans to join the fun.
For those of you hankering for another kind of culinary adventure, hit the trail with a culinary road trip to Carman Ranch in Eastern Oregon (complete with river rafting in Hells Canyon) with chefs Benjamin Bettinger (Beaker and Flask) and Jason Barwikowski (Woodsman Tavern). Be sure to pack your sunscreen and reusable bamboo silverware set!
Stay tuned for the full summer 2012 farm dinner line-up, and follow the Plate & Pitchfork Blog for more info. Early hints include the return of Vitaly Paley of Paley's Place; Jasper Shen, Sarah Pliner, and Kat Whitehead of Aviary; Aaron Barnett of St. Jack; and Anthony Cafiero of Tabla.