MARKET EATS
PFM's Winter Market Opens January 7th
Stock up your winter pantry and your fridge's veggie drawer at the Portland Farmers' first Winter Market, opening January 7th at Shemanski Park in the South Park Blocks.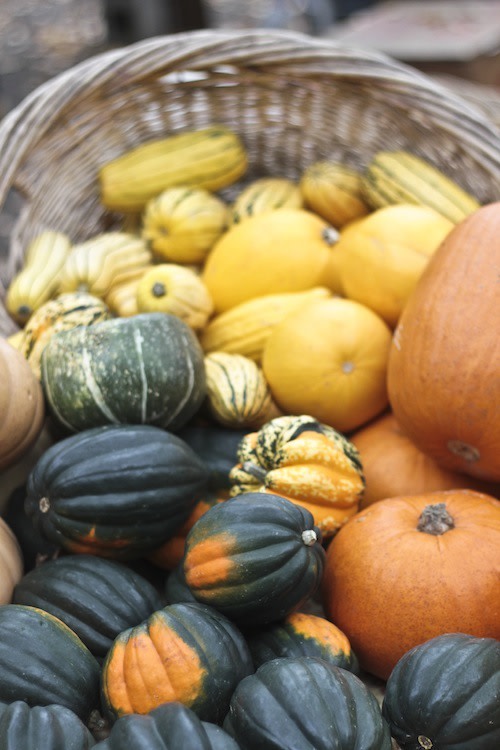 In years past, January would mark the beginning of my farmers' market withdrawals. If the prospect of going months without the Portland Farmers' Market gives you hives too, have no fear. This weekend marks the debut of PFM's Winter Market!
The new inter-season market will take place downtown at Shemanski Park, between SW Salmon and SW Main Streets, for eight consecutive Saturdays (January 7 to February 25).
From 10 am to 2 pm, you'll be able to stock up on local grass-fed meats, wild fish, farm-fresh eggs, artisan breads, cheese from truly happy cows (and goats and sheep), and—of course—plenty of winter produce (think leafy greens, broccoli, cauliflower, carrots, beets, radishes and leeks, and holdovers from fall like apples, pears, potatoes and onions).
Northwest farmers are braving the winter weather to perfect season-extending techniques like row covers, cold frames, hoop houses, and greenhouses that mean you get to eat local goods all year long—and that Portland chefs will be able to keep local fruits and veggies on their winter and early spring menus!
Over 35 farmers, butchers, fromagers, artisan bakers, and winemakers will take over the South Park Blocks every weekend. And don't be afraid to come hungry: hot food venders are set to include Salvador Molly's Restaurant, Springwater Farm from St. Helens, Oregon, Tastebud bagels and pizza, and treats from Verde Cocina.
Competitive Locavore Bonus: Portland Farmers Market is offering prizes to loyal shoppers who visit the winter market three or more times. Stop by the Winter Market information booth for more info!
2011 was a banner year for the Portland Farmers' Market. During the market's 20th anniversary year, customers made over 700,000 shopping trips to PFM's six markets, raising over $7.7 million in sales for our local farmers and food artisans. Thanks to PFM's waste reduction program, EverGreen, over 11,000 lbs of garbage was diverted from the landfill, and with the opening of the winter market, 2012's numbers will certainly be even better.
Stop hibernating and get out there—the Farmers' Market isn't a summer-only experience anymore!