HOMETOWN PRIDE
The Heathman's Philippe Boulot Earns Major French Merit
James Beard Award-winning culinary director at The Heathman is the first chef in the Pacific Northwest to receive a French Officer Medal.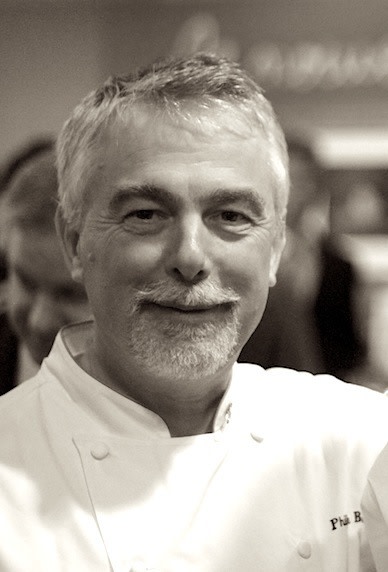 Way to go, Portland. Not only are we recognized as the culinary destination in America, our chefs are gaining international accolades as well. The French National Minister of Agriculture has selected Heathman Restaurant & Bar's Philippe Boulot to be recognized as an Officer in the National Order of Agricultural Merit (Ordre National du Mérite Agricole).
Established in 1883 to recognize distinguished service in the area of agriculture, this award designates chefs, politicians, winemakers, and journalists who have worked to advance the international reception of French food and wine.
Boulot earned the first rank of Knight of the Mérite Agricole in 2004, and is the first and only chef in the Pacific Northwest to be receive the prestigious designation or Officer.
Boulot—a native of Normandy, France—has dedicated his career to the appreciation and evolution of French cuisine, merging traditional French techniques with ingredients of the Pacific Northwest for two decades. Prior to his arrival in Portland, Boulot manned the kitchen at top restaurants in Paris and New York City, though his culinary talents truly blossomed through his creative use of ingredients from Oregon's farmers, ranchers, foragers, and winemakers. In 2001, he received the James Beard Award for Best Chef of the Pacific Northwest, and has continued to serve some of the best French meals in town.
He currently collaborates with The Heathman's Executive Chef Michael Stanton to craft a menu that is both classic and modern. The award and Officer's medal will be presented to Boulot by a high-ranking representative of the French Consulate in a ceremony at the end of the month.
The Heathman Restauran & Bar 1001 SW Broadway; 503-790-7752