Beer Bulletin
Win A Basement Bar!
Widmer Brothers gives away a Kegerator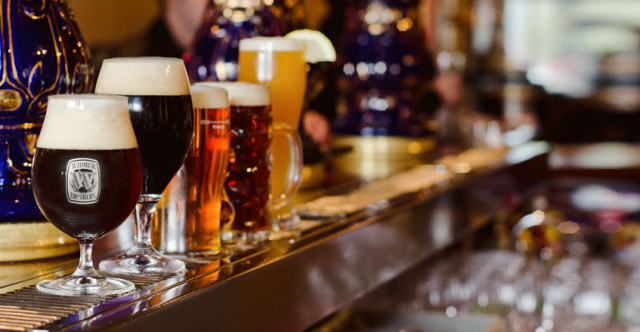 I don't know about you, but the fact that my basement does not have its own bar fills me with an all-consuming rage. I work my darn fingers to the bone for a number of hours each day, only to come home to a few measly beers stuck haphazardly in the vegetable keeper. Instead of retiring to the comfort of my sumptuously appointed basement bar, I'm forced to quaff a Genese tall boy standing up in the shower while my dogs howl their grievances out in the hall. This is no way for a man to live! But there's light at the end of my tunnel of despair.
The generous folks at Widmer Brothers Brewing are offering me (and you too, I suppose) the chance to win a primo home bar of my (your) very own. Just head over to the Widmer Facebook page and enter to win once per day. The drawing is scheduled to be held May 14, and the lucky winner will receive a Widmer Kegerator bar (made from reclaimed wood!) and a bunch of Widmer glassware and bar tools, valued at $3000. Think of it: A bar that never closes in your own house. Dare to dream, people!