HOLIDAY EATS CHEAT SHEET
Date Night: V-Day Edition
We've curated a best-of list featuring Portland's top Valentine's date night options, so you're bound to find the meal that truly suits you and your sweetheart.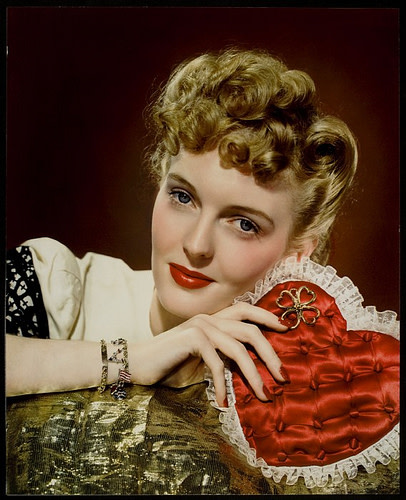 We've all got different ideas about what makes a perfect date night, so we've culled through this year's Valentine's Day dinner offerings to help you craft the perfect evening to match your personal foodie style.
Classic and Classy
clarklewis Love is Local Ingredients
Live the high life with this four-course meal highlighting the best of Oregon's seasonal bounty. Dishes are set to include Dungeness crab arancini, chocolate-braised duck legs, wild shrimp wrapped in lardo, braised rabbit ravioli, pork belly-wrapped pork loin, and grilled leg of lam. $65 per person, for reservations call 503-235-2294.
Wildwood serves up Valentine's Day Lunch and Dinner
Nothing says romance like lingering looks over lunch. Specials are set to include Grilled Pork Belly Confit with mashed chickpeas, cocoa-braised lamb ribs with harrisa polenta, or apple and radicchio salad with honey, grated walnuts, and buttermilk blue cheese. Lunch reservations available from 11:30 to 2:30 and dinner reservations available from 5:00 to 9:45. Call 503-248-9663 for more details.
Paley's Place Pulls out the Big Guns
This Valentine's Day, Paley's Place will be offering specials like Baked Oysters Rock'a'fella made 'Paley's Way' with bacon, foie gras, and black truffles, an Oregon black truffle tart with apples and leeks, spit-roasted Duck Breast and Duck Leg Confit with shaved foie gras, and a New York Strip Steak with creamed greens, Dungeness crab, and bacon hollandaise. Call 503-243-2403 for reservations.
More Valentine's Day Specials: The Heathman, 23Hoyt, Genoa.
Oh-So-Portlandia
Ned Ludd Four-Course Menu for Lovers, Seatings at 6 and 8
This Northeast love nest is featuring heart-felt specials from the wood fire oven, like hen ragu with arugula, smoked trotter terrine, venison with celery root and juniper, beef coppa mole, and a few decadent desserts. Vegetarian options available by request. $45, wine pairings for an additional $20. Call 503-288-6900 for reservations.
Din Din Supper Club's Sexy Valentine's Day
This year, sexy means Italian—think romantic menu items and Armani-clad servers and cooks—at two din din dinners: one at the Sakura Ridge Farm & Lodge in Hood River on Saturday, February 11th at 6pm, and one on Valentine's Day proper (the 14th) at 7pm in Portland at The Little Church, 5138 NE 23rd. Both events are $85 for five courses and wine pairings. Head over the the din din website for full menu details and reservations.
More Valentine's Day Specials: Gilt Club, Blossoming Lotus, Acadia
Vino-centric
Bar Avignon Toasts to Love and Oysters
Everyone knows oysters are an aphordisiac, so pile them high with Bar Avignon's Valentine's Oyster Flight. Get two baked Yaquina Bay "Rockefeller" oysters, raw Kusshi oysters with Champagne mignonette, and raw Malaspina oysters with Mimosa Gel, all for $18. Grab a bottle of wine or some specialty cocktails, then finish your romantic meal with a Molten Chocolate Cake with espresso creme anglaise and Bourbon chocolate truffles. Specials will be available from Friday, February 10th through Tuesday, February 14th. For more information, call 503-517-0808.
More Valentine's Day Specials: Andina, Red Ridge Farms Chocolate and Wine Tasting.
Modern Romance
Departure's Naughty and Nice Dinner For Two
This set-price menu will feature Kampachi sashimi with roasted grapes, apple and parsnip soup with duck confit and ginger, Chili Noodles with crab, and beef cheeks in toasted coconut, plus a decadent chocolate dessert. $50 per person, call 503-802-5370 for reservations.
Aviary Does Four Romantic Courses
Alberta's internationally-inspired eatery is serving up four courses of tasty treats, including Arctic Char crudo with blood orange and caviar, truffled egg toast, and pan-roasted squab with soy caramel and yellowfoot mushrooms. $55 per person, wine pairings available for an additional $25. Call 503-287-2400 for reservations.
More Valentine's Day Specials: Biwa, Yakuza.
Meat + Potatoes = Love
Urban Farmer Luxurious Meals for Two
Sharing is caring, so grab your darling and head to the Nines Hotel for a truly decadent meal for two. Choose between a Northwest Seafood Platter with Hama Hama oysters, Honey mussels, Dungeness crab, and smoked sturgeon for $45, butter-poached Maine lobster with salt-cured foie gras and black trumpet mushrooms for $55, and 21-day dry aged 32 ounce Ribeye with bone marrow and horseradish, carved tableside for $110. Specials available from Friday, February 10th through Tuesday, February 14th.
The Country Cat Reservations available, call 503-408-1414
Chef Adam Sappington is preparing lover's specials like a Steak for Two with scampi butter and lacy potato cake, oysters on the half shell with green apple mignonette, and a decadent milk chocolate dessert to share. Regular menu also available.
Besaw's Sexy Surf and Turf
This Valentine's Day, tuck into an Oyster Plate with three fried and three fresh oysters then choose between Peppered Beef Tenderloin with beef demi-glace and celery root puree or Grilled Ahi Tuna with avocado chutney. For reservations, call 503-228-2619.