FOOD AND DRINK EVENTS
Eat Beat Weekly Planner
Our digest of Portland's top upcoming food and drink events, including a Nordic supper club dinner for small business owners and Sunday Supper at Meriwether's.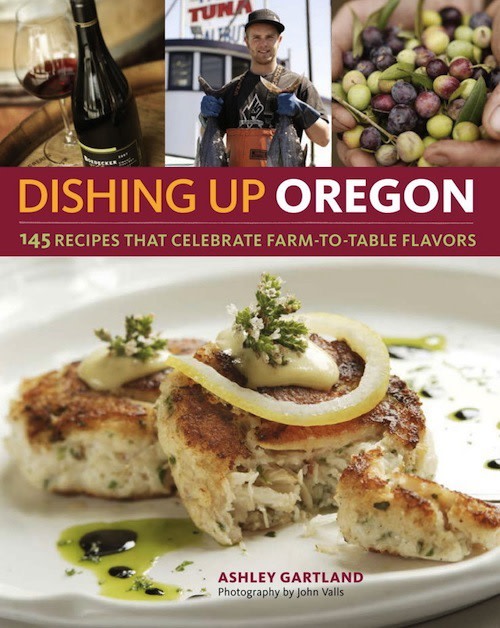 Taco Night at Bar Avignon
What: Bar Avginon owners Randy Goodman and Nancy Hunt recently returned from a trip to Mexico and they've brought back some killer taco recipes they can't wait to share. Guest will be treated to a one-night-only Mexican extravaganza, featuring pork shoulder, lengua, and ceviche tacos with sides like citrus slaw, chips and salsa, and ranchero black beans (and plenty of Sangria)!
When: Wednesday, February 22nd, all night while supplies last.
Where: Bar Avignon; 2138 SE Division Street
How Much: $13 for each plate of three tacos. For more information, call 503-517-0808.
Special Snowflake Supper Club Seasonal Affective Dinner
What: Heather Julius—founder and head cook of the Special Snowflake Supperclub—will be collaborating with Cliff Allen of The People's Pig and Tressa Yellig of Salt, Fire Time Kitchen for a Nordic dinner that celebrates the produce of late winter with dishes like gravad laks, gravad lamb, skyr, aquavit, and Svalbard beet soup. The dinner will be an opportunity for small businesses to network (for more information, visit the Snowflake Supper Club website)
When: Friday, February 24 at 6:30
Where: Abby's Table 609 Southeast Ankeny Street
How Much: $45 per person donation for food. Additional drinks available. Tickets available here.
Meriwether's Restaurant Sunday Supper Featuring Ashley Gartland's Dishing Up Oregon
What: A collaborative wine pairing dinner featuring a menu inspired by Ashley Gartland's book Dishing Up Oregon. Chef Earl Hook, Stewart Boedecker of Boedecker Cellars, and Gartland will prepare dishes like Beet-Chevre Spead with Meriwether's Foccacia, Marionberry Pork Mole with Skyline Farm Chiles and Braised Farm Greens, and Wild Huckleberry and Oregon Olive Oil Trifle.
When: Sunday February 26, 5 to 8:30 pm
Where: Meriwether's Restaurant 2601 NW Vaughn St
How Much: $48 for four courses, optional wine pairings for an additional fee. Call the restaurant at 503-228-1250 to reserve a seat.
Pizzas for Parkas Winter Coat Drive at Via Tribunali
What: Via Tribunali is partnering with neighboring Portland Rescue Mission to collect winter coats for those in need. Guests who donate a coat will receive a voucher for a free margherita pizza, topped with pomodoro, fresh mozzarella, grana padano, olive oil, and basil (regularly $13). Donations can be made at the pizzeria at any time during operating hours (including the new lunch hours).
When: Now through February 28
Where: Via Tribunali 36 SW Ankeny
How Much: Free pizza, people!
Momokawa Saké Supper Club at Wildwood
What: First in a series of Oregon craft saké pairing dinners, featuring sips from SakéOne in Forest Grove and nibbles from . Each chef was told to avoid the typical Asian fare and get inspired with new flavor combinations, so Chef Dustin Clark of Wildwood will pair these local sips with his hyper-local Northwest Cuisine. The next dinners in the series will feature dishes from Andina and Saucebox.
When: Friday, February 24 at 7 pm.
Where: Wildwood Restaurant 1221 NW 21st Ave; 503-248-9663
How Much: $55 per person, including food and saké.
Cheese Pairing with Steve Jones featuring local Wine, Beer, and Cider
What: An intimate two-hour tasting featuring 36 of Steve Jones's favorite cheeses, paired with wines from Matello Wine and Teutonic Wine Company, beer from The Commons Brewery and Gigantic Brewing, and ciders from Bushwhacker Cider and Wandering Aengus Ciderworks. Guests will learn how to choose their own pairings and vote on their favorite cheeses. This educational event will also feature charcuterie from Fino in Fondo and live music.
When: Sunday, February 26th, with three two-hour sessions at 11 am, 2 pm, and 5 pm.
Where: Tabla 200 NE 28th Avenue
How Much: $49 per person, per session, includes a copy of 33 Books Company's "33 Cheeses". For reservations, visit Box Office Tickets.
The Reign of Spain: An Evening of Tapas at Kenny & Zuke's
What: The ninth annual Spanish tapas dinner at Downtown deli Kenny & Zuke's, featuring more than fourteen traditional family-style small plates washed down with pomegranate Sangria.
When: Sunday, February 26, seatings at 4:30 and 7:15
Where: Kenny & Zuke's 1038 Southwest Stark Street
How Much: $42.50 per person, including food and sangria, $35.50 food only, $19.75 kids under 12. For reservations, call the restaurant at 503-222-3354.
Know about a great event coming up that should be on our radar? Shoot me an email at [email protected] or give me a shout over on Twitter at @allisonejones. Now get out there and start eating!