FOOD NEWS
Portland's 2012 James Beard Contenders
Six Portland chefs vie in a pool of 20 regional hopefuls for Best Chef Northwest, and four other talents compete in four national categories.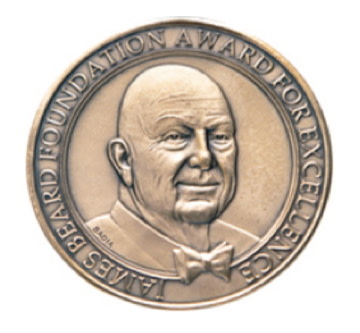 Ten Portland food creatives have made the first "long list" cut for the 2012 James Beard Foundation awards. Finalists, whittled down to a fiercely competitive five per category, will be unveiled on March 19. Secret judges from around the country vote on the winner, announced on May 9 in the annual New York ceremony.
Last year, Portland's food revolution officially moved out of the underground when two do-it-yourself local chefs nabbed prestigious chef awards. Le Pigeon's Gabriel Rucker knocked out tough national competition and won one of the most coveted James Beard awards: the Rising Star category, aimed at hot shots under 30. Pok Pok's Andy Ricker was named Best Chef Northwest, the first for a local restaurant outside of the iconic farm-to-table school of dining.
This year's semifinalist list looks more like Beard lists of recent years: established chefs with long-term track records, plus a few surprise newcomers. Vitaly Paley, continuing a string of awards and accolades, will compete nationally with the likes of David Chang for Outstanding Chef. Ken's Artisan Bakery's Ken Forkish takes his third lap as semifinalist for Outstanding Pastry Chef, and Clear Creek Distillery's Steve McCarthy returns as a long-lister for Outstanding Wine & Spirits Professional. Clyde Common is one of 24 places competing for a new category called "Outstanding Bar Program."
Six Portlanders are in the hunt for the Best Chef Northwest ballot, competing against seven Seattle chefs and seven semifinalists from Oregon, Montana, and Idaho. Returning names include Nostrana's Cathy Whims (a finalist three years running), Grüner's Christopher Israel (a finalist last year), and Beast's Naomi Pomeroy.
Newcomers include Country Cat's Adam Sappington, whose stature as a premier butcher-chef is growing nationally, and St. Jack's Aaron Barnett, showing the ongoing love for his Lyonnaise-meets-Southeast Portland restaurant.
Last year, Ricker was only the fifth Portland chef to win Best Chef Northwest. Previous winners are Cory Schreiber (Wildwood), Greg Higgins (Higgins), Philippe Boulot (The Heathman), and Vitaly Paley (Paley's Place).
The season of intrigue is officially open. Stay tuned.
For a complete list of nominees, click here.
BEST CHEF: NORTHWEST (SEMIFINALISTS)
Chris Ainsworth, Saffron Mediterranean Kitchen, Walla Walla, WA
Aaron Barnett, Restaurant St. Jack, Portland, OR
Matthew Bennett, Sybaris, Albany, OR
Matt Costello, The Inn at Langley, Langley, WA
Matt Dillon, Sitka & Spruce, Seattle
Jeff Drew, Snake River Grill, Jackson Hole, WY
Renee Erickson, Boat Street Cafe, Seattle
Jason Franey, Canlis, Seattle
John Gorham, Toro Bravo, Portland, OR
James Honaker, Bistro Enzo, Billings, MT
Christopher Israel, Grüner, Portland, OR
Jeff Keys, Vintage Restaurant, Ketchum, ID
Brendan Mahaney, Belly, Eugene, OR
Naomi Pomeroy, Beast, Portland, OR
Adam Sappington, The Country Cat Dinner House & Bar, Portland, OR
Ethan Stowell, Staple & Fancy Mercantile, Seattle
Jason Stratton, Spinasse, Seattle
Cathy Whims, Nostrana, Portland, OR
Justin Wills, Restaurant Beck, Depoe Bay, OR
Rachel Yang and Seif Chirchi, Joule, Seattle