FEEL GOOD FREEBIES
PDX Chefs Serve Soup for the Soul
Eat Beat's snagged a pair tickets to Transition Project's Soup for the Soul Event featuring Portland's top chefs—and we're just itching to give them away.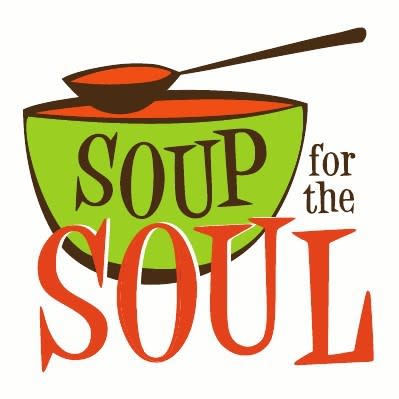 Looking for a chance to hobnob with the hot shots of Portland's culinary scene and help a great cause at the same time? The Transition Projects Soup for the Soul competition is taking over the Pearl District's Urban Studio on February 23 from 6 to 8:30 pm, and will feature some of Portland's biggest names in food and drink serving up their take on winter's warmest dish.
Among the recognizable faces at the benefit-in-a-bowl dinner: Christopher Israel of Grüner and the upcoming Corazon, Daniel Mondok of Genoa, Sel Gris, and an upcoming wine country restaurant in Dundee, Greg Samples of Portland Prime, Amanda Ames of Chez Joly, Karen Pride and Brittney Galloway of Prasad Cafe, and the up-and-coming culinary stars of the Oregon Culinary Institute's Food Ethics and Social Responsibility department.
The event will be emceed by FOX 12's Andy Carson, and will also feature nibbles and sips from Cupcake Jones and Widmer Brothers brewing.
Want to sip soup with the pros? The $75 event will benefit the work of Transition Projects, an organization that helps over 500 people move from homelessness to housing each year. Get your tickets for the soup showdown here. (A portion of the ticket price is tax deductible.)
Foodie Freebie: If you'd like to score a free pass to the soup extravaganza, you're in luck. Eat Beat's snagged a pair tickets to give away to our readers, and they just might have your name on them. Send me an email at [email protected] with "Soup for the Soul" in the headline by Friday, February 17th at 5 pm, and I'll pick a winner at random for a night of soup, dessert, beer, wine, music, and good vibes.