BEER BEAT
Zwickelmania 2012!
One of Oregon's biggest beer events brings together over 68 breweries throughout the state for a Presidents' Day weekend full of tastings and tours.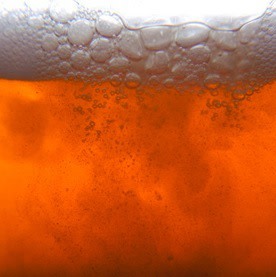 The fourth annual Oregon Brewers Guild's Zwickelmania will throw open the doors of more than 68 Oregon breweries this Saturday—February 18th—for exclusive (and free!) tastings and tours to give beer lovers the behind-the-scenes scoop on their favorite brews.
More than 30 Portland-area brewers are participating in Saturday's big event, and the Oregon Brewers Guild has some suggestions for brewery crawls divided by PDX quadrants to make the most of your afternoon. Activities are set to include beer and food pairings, brewer-led discussions, beer samples and more. Breakside Brewing will be releasing three new beers, Cascade Brewing Barrel House will be pouring from live oak barrels, Coalition Brewing will sample their new smoked dunkelweizen, Migration Brewing will be celebrating their 2nd anniversary with live music, and that's just a glimpse of the full event line-up.
To prepare for a long day of tastings, gird your gullet at a pre-Zwickelmania brunch from Rogue at the Green Dragon (928 SE 9th Ave) and Rogue Hall (1717 Southwest Park Ave), beginning at 10 am, and hop on a shuttle bus for a city-wide crawl all afternoon. Shuttle routes and times in Southeast Portland and NW/North Portland are available on the website.
If you'll be outside of PDX for the weekend, breweries throughout Oregon are also getting their Zwickelmania on. Check the event website for a full list of participating breweries in Hood River, Bend, Astoria, Ashland, Eugene, Corvallis, and more.
So, er…What's a zwickel? A zwickel is a spigot on the side of a tank that a brewer uses to taste the beer for quality control during the fermentation process, and Zwickelmania brings the secrets of those tastings to the consumer one day a year—for free. Cheers, and happy sampling!