FOOD NEWS
2012 James Beard Award Finalists
Three Portland chefs dominate the Best Chef Northwest category for another year, and will go head-to-head against two Seattle chefs for the coveted award. Check out who made the cut!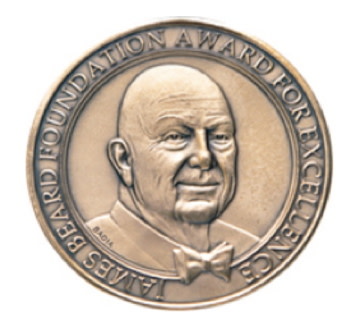 The James Beard Award Foundation released the finalists for their 2012 awards this morning, and Portland's chances at bringing home another medal have been whittled down from ten semi-finalists to three contenders in the Best Chef Northwest category.
This year's nominees include familiar faces of Portland's farm-to-table food scene: Naomi Pomeroy of Beast, two-time nominee Christopher Israel of Gruner, and Cathy Whims of Nostrana (nabbing her fourth consecutive nomination). Last year, Pok Pok's Andy Ricker was only the fifth Portland chef to win Best Chef Northwest. Previous winners are Cory Schreiber (Wildwood), Greg Higgins (Higgins), Philippe Boulot (The Heathman), and Vitaly Paley (Paley's Place). For a full list of 2012 finalists, including nominees in the media and cookbook categories, head to the James Beard Foundation website.
The three Portland representatives will go up against Seattle chefs Matt Dillon (Sitka & Spruce) and Jason Franey (Canlis) at the awards ceremony Monday, May 7 in New York.
Will Portland be able to defend her It Girl status as a national food destination for another year? Stay tuned!