WINE WEDNESDAY
Dundee Hills Passport Tour
Throughout the month of April, over 30 participating wineries in the Dundee Hills—along with local restaurants, hotels, and shops—are offering steep discounts for holders of this $20 passport.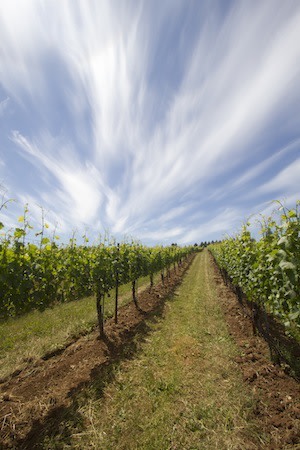 Head for the hills! The 7th Annual Dundee Hills Passport Tour means major deals for wine and food lovers looking for an entire month of day trips.
The $20 Dundee Hills Passport is your ticket to steeply discounted and free tastings at over 30 participating wine tasting rooms. As if you needed more encouragement than free wine, the affordable passport grants holders special offers at wine country restaurants, shops, inns and bed and breakfasts—aka your excuse to plan a few weekend getaways next month.
Participating wineries include Archery Summit, Argyle Winery, Daedalus Cellars, DePonte Winery, Dobbes Family Estate, Domaine Drouhin Oregon, Domaine Serene Winery, Erath Winery, The Eyrie Vineyards, Lange Estate Winery, Ponzi Wine Bar, Sokol Blosser Winery, Stoller Vineyards, Thistle Wines, Winderlea Vineyard, and many, many more.
Participating restaurants and shops include Red Hills Market, Tina's Restaurant, and the Wine Country Cooking Studio. Check out the full passport here.
At each location, passport holders will get a stamp commemorating the visit. Those intrepid travelers who collect enough stamps will be entered to win one of several prizes. The Grand Prize is a Wine Country Weekend for Four, which includes a two night stay at Domaine Serene's Guesthouse, VIP tastings at area wineries, free transportation from Grape Escape, and a gourmet lunch from Red Hills Market.
$20 still too steep? "Like" the Dundee Hills Winegrowers Association on Facebook and receive a discount code for $5 off your passport.
Passports are available online here", but must be picked up at one of four locations in the Dundee Hills. Happy sipping!