NEIGHBORHOOD NEWS
Eat Beat Neighborhood News
Top food news stories from around Portland, including the third location of the Grilled Cheese Grill, a new brick-and-mortar smoothie cafe on Southeast Stark, and an update on the long-awaited James Beard Public Market.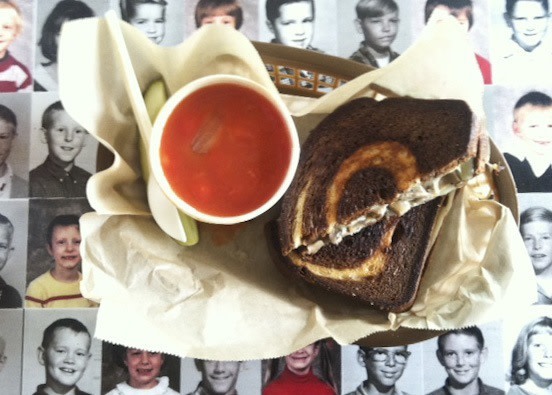 Southeast
E Burnside: A new restaurant will be taking over the space vacated by Alder Pastry & Dessert last year. According to Eater, chef/owner Scott Snyder's "Arabesque-French" restaurant Levant will meld Middle Eastern and North African cuisines using French techniques.
SE Stark: The popular Sip Juice Cart at People's Co-Op is expanding to a brick-and-mortar location dubbed Canteen. The new 26-seat cafe will occupy the former Mojos Coffee Den space on SE Stark and 28th, serving the cart's full smoothie, milkshake, and juice menu as well as a food menu from 8 am to midnight, seven days a week. No official opening date set, stay tuned.
Northeast
NE 20th: The recently-shuttered Green Castle cart pod is slated to "reopen this spring": thanks to a resolution of issues with the Portland Bureau of Development Services. The newly-updated pod will no feature covered seating, onsite parking, and bike racks, and is slated for a mid-April opening. Know a cart owner looking to relocate? Green Castle has space! Contact [email protected] for more information.
Southwest
SW Naito: The Oregonian reports that the long-awaited James Beard Public Market is one step closer to reality. A "tentative deal" has been made between the county and Melvin Mark Development Co. to launch an indoor culinary marketplace featuring 110 local food vendors at the west end of the Morrison Bridge.
SW Alder: The Grilled Cheese Grill food cart will launch a new location at the SW 10th and Alder pod on Monday, April 2. The downtown cart will be the third location of the popular grilled cheese eatery, but will be the first without a bus for snazzy indoor seating.
SW Alder: Remember the Crème Brulee donut? If you haven't taken the time to head downtown to Donut-O-Rama and grab a crunchy, caramelized custard-filled bit of heaven, you may have missed your chance. The pop-up food cart—which occupied Cool Harry's Frozen Yogurt during the winter—is now closed. However, according to Food Carts Portland, the buzz-worthy donut dealer may be making a comeback. Stay tuned.
Northwest
NW 13th: Chef Ken Norris has added some cream-of-the-crop Portland drink VIPs to the team behind his upcoming Pearl District seafood eatery Riffle NW. According to Eater, CorksCru manager Dan Beekley (who we interviewed last year) and Rum Club bartender Emily Baker are on board as wine director and bar manager, respectively. Riffle NW is slated for a May opening.
Got a food news tip? Send it my way at [email protected]!