Out and About
How to Get a Better Life
Only a MAX ride away, the secrets of Better Living in the Home and Garden, March 23-25.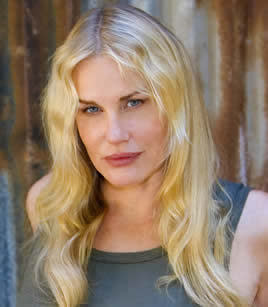 Deep within the cavernous halls of the Expo Center you will find the keys to a better life. Or so I am hoping, based upon my reading of the schedule of presentations and exhibitors at this year's Better Living Home, Garden & Lifestyle Show.
The show offers free admission and takes place the weekend of March 23-25. They'll cover all sorts of topics from a sustainable living angle: what to wear (bamboo clothing), what to drive (an electric car), what to eat (hint: not a lot of meat) and how to power your home (renewables like solar or wind).
Despite conflicting with the ubiquitous March Madness of NCAA men's college basketball, the Better Living show is probably well-timed. In lieu of a spa vacation at which to relax and rejuvenate (and renew lapsed New Year's Resolutions), I'll go for a foray through the Expo Center to renew my vows to live a healthy, sustainable life.
Lizzie Parker of Seattle (a contestant on the new TV "reality" show Fashion Star) will share her eco-friendly clothes (there will even be a catwalk on which the eco-fashionistas will parade). Remodeling tips will be had in seminars from Neil Kelly Design's Suzie Atkin and Michigan architect Michael Klement. Solar energy will be explained (Solar Oregon and Solar Energy Solutions – does your house have the power to give you power?).
NW Natural will have a demo house with interiors designed by Portland's Garrison Hullinger in a Mid-Century style using furniture made by local craftspeople. And the Good Energy Pavilion is Energy Trust of Oregon's headquarters for expert advice on all your home energy efficiency questions.
Should you get hungry, there will be a Vegan Village into which you can take a peek at relying less on animals for your diet. (Also, check out the movie Vegucated, about three New Yorkers who took a challenge to do just that.)
To top it all off (or start it, actually, on Friday March 23 at 7 pm) will be actress/activist Daryl Hannah giving us the story of her conversion to all things healthy and sustainable. If that's not inspiring, I don't know what is. See you at the fair!
The movie Vegucated screens for free:
Friday March 23, 12:30 pm
Saturday March 24, 7:00 pm
Sunday March 25, 3:30 pm
Portland Expo Center
2060 N Marine Drive
Portland, OR 97217
Ride Tri-Met's Yellow Line MAX or pay for parking – $8.00 per car, $7.00 for carpools (3+)