HOMETOWN PRIDE
Our 8 Favorite Portlandia Food Moments
Love it or hate it, the over-the-top but often accurate PDX parody that is Portlandia is coming back for a third season. To celebrate, we're taking a look back at our favorite food-centric clips from Fred, Carrie, and Friends.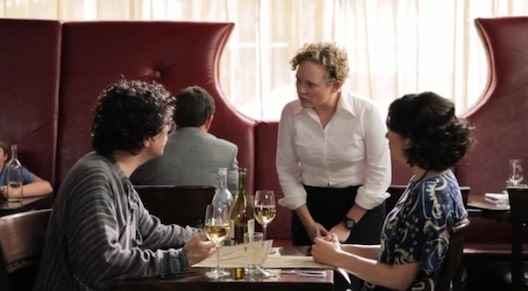 It's baaaaaack… Or, well, it will be. IFC announced this week that Portlandia will return for a third ten-episode season, premiering January 2013. In the meantime, Fred Armisen and Carrie Brownstein will be working on a one-hour "Brunch Special" to air this summer and a 30-minute holiday special to warm up your winter.
If the thought of going a few long months without the surrealist mirror of the show is disturbing, you'll find solace in the prevalence of clips from the first two seasons scattered around the web. We've rounded up a few of our favorite food and drink-related clips, which we happen to think are among the funniest on the show (but we could be biased…).
1. Is it Local?, the video that spawned an epidemic of menu questions that made real-life servers test their fake smiles far too much:
2. Chef Photo Shoot, which shows how hard it can be to capture chefs acting naturally (this one hits pretty close to home for this writer):
3. We Can Pickle That, wherein Carrie & Fred pickle roadside cucumbers, eggs, and some other items:
4. Allergy Pride Parade, skewering the dairy-free, gluten-free, peanut-free, and other dietary-challenged citizens of Stumptown:
5. Mixologist, featuring Andy Samberg as a slick bartender. Eater PDX has the clip here
6. Around the World in 80 Plates, spoofing the more un-Portland aspects of the LA food world:
7. The Dream of the 1890's, referencing Olympic Provisions, artisan ice cube carving, and microbrews:
8. Line Cutters, in which Nance is tortured with a Pop Tart by Tim Robbins' henchmen:
In related news, IFC will be debuting a new comedy/game show called BUNK this summer, a moniker that just may be inspired by Portland's Bunk Sandwiches. One step closer to world domination, folks.