FOOD NEWS
Pix Picks a New Location
The popular patisserie will be closing its two locations to set up a new shop on East Burnside, complete with a full tapas bar.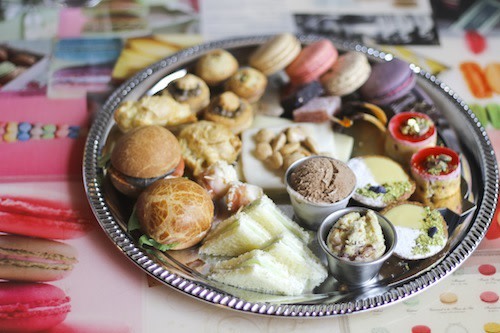 Head's up, macaron fans: the Pix Patisserie team will be leaving their Southeast Division and North Williams outposts to start fresh on East Burnside.
The two cozy, romantic dessert spots—which have played host to countless first dates, birthdays, and late-night chocolate cravings for almost a decade—will be shuttering sometime this year to make way for the late-August opening of the new, much-larger location.
The new 3000-square-foot space at 2225 East Burnside will continue to offer the sweet shop's array of desserts, chocolates, and macarons, but will bump up its food and drink program. In addition to owner Cheryl Wakerhause's selection of over 150 grower champagnes, the new spot will house Bar Vivant, a traditional tapas bar complete with plenty of Spanish wine.
The new Pix location will be open until 2 am nightly, with live music throughout the week and continued dedication to French holidays (with some Spanish celebrations joining the mix).
Stay tuned for more updates, a timeline for closings of the current locations, and details on the next occupants of the current Pix spaces—some truly hot real estate.