Beer Bulletin
What's Up, Widmer?
Brewer Ben Dobler talks shop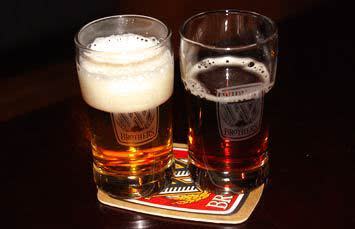 Craft brewing has taken hold of the American imagination as Krazy Glue takes hold of balsa … that is to say, hard. Here in the Northwest the penchant is particularly pronounced, with mom and pop (or more accurately, dude and dude) breweries popping up all over the landscape.
Widmer Brothers Brewing Co., an innovator when it opened almost 30 years ago and still a Rose City favorite today, has weathered the competition by providing a consistently good product and catering to lovers of all things seasonal and new. Ben Dobler sat down with Portland Monthly to discuss two of their newest offerings, the W'12 Dark Saison Brewmasters' Release and the Spiced IPA, the latest offering in Widmer's Rotator IPA series.
"This is a marriage of a core style with a seasonal mentality," says Dobler of the IPA, explaining that the sumptuous spicing is a product of collaboration with San Diego homebrew club QUAFF (Quality Ale and Fermentation Fraternity). These zesty flavors enter by way of a cold-brewed black tea spiked with ginger, cinnamon, clove, star anise, black pepper, and cardamom. The aroma lends hints of citrus initially, though different scents come to the fore as the beer warms. Malt complexity is restrained, adding just the right sweetness to balance the bitterness of the finish. "It doesn't take a lot of talent to make a blow-your-palate-away IPA," Dobler adds. "The trick is getting the hops to play nicely with the malt."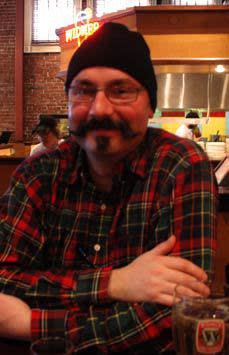 The W'12 Dark Saison, latest in an annual series of releases designed, according to Dobler, as "a platform for brewers to really think outside the box and develop new styles," also depends on the judicious use of malts. True to form, "outside the box" is Dark Saison's middle name; this traditionally straw-colored farmhouse-style ale is, in its current incarnation, a dark, ruby-hued font of flavor. Owing its dusky complexion to the addition of caramel and dark chocolate malts, this dry-finishing brew has aromas of pepper, bubble gum and an indefinable spiciness. "We like to embrace tradition while throwing it out the door," says Dobler. Well, sir … mission accomplished.
So what else is new at Widmer? There's the Raspberry Russian Imperial Stout, the Oatmeal Porter (made with a custom blend of roasted oats), and the Marionberry Hibiscus Gose, a slight makeover of their Portland Fruit Beer Festival hit Raspberry Hibiscus Gose. Dobler is particularly excited about the Gose, a style of brewing that was almost lost over the last half-century, kept alive only by a couple of dedicated German brewers. As it happens, they were happy to share the tricks of their trade. "They were so excited to get a call that they told us everything," Dobler laughs.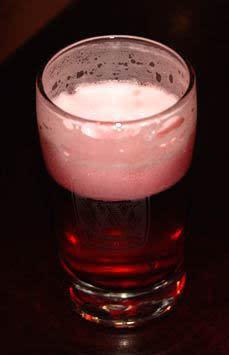 The result: a fine light beer with a flavor unlike anything you've ever tasted. Such nontraditional ingredients as salt, coriander, and lactic acid help account for the pleasant tang as well as the faintly herbal taste. Both marionberry and hibiscus lend strong summer-leaning flavors and bright colors; the hibiscus especially is responsible for ruby tones and magenta highlights, as well as a candy-colored head. Contrary to expectation, the perky-looking brew isn't sweet at all, but Dobler is particularly happy about the crossover engendered by such a, well, pink beer. "The ladies," he nods knowingly. "The ladies love it."