HOLIDAY EATS CHEAT SHEET
Your 2012 Portland Easter Guide
We've culled through the city's lamb-and-ham-decked brunch and buffet offerings to bring you the best ways to celebrate this Easter Sunday.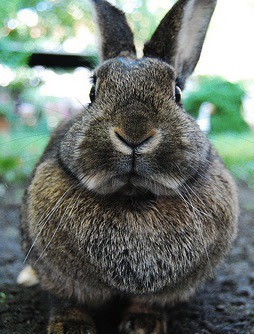 Mark your calendars: this year, the Easter Bunny is hopping into town on Sunday, April 8th. Yes, that's right around the corner, which means its time to phone in those reservations to make sure your family isn't left out of the brunchiest holiday of them all.
Urban Farmer Buffet available 9 am to 2 pm
Got any picky eaters in the family? Sometimes, in order to please everyone, you need to take a break from chef-choice menus and go for that Easter stand-by, the buffet. With nine interactive food stations (think made-to-order Eggs Benedict, non-traditional deviled eggs, citrus-cured gravlax, Oregon lamb sausage, house-made granola, and a special kid-sized buffet for the ankle biters) this sky-high restaurant at the top of the Nines Hotel has got you covered.
$49 for adults, $19 for children 10 and under. Reservations are recommended. 503-222-4900 or book online.
Trader Vic's Brunch available 10 am to 3 pm
This year, bring a bit of the tropics to your Easter celebration. In addition to their regular brunch menu, the Trader Vic's team will be serving up roasted prime rib and leg of lamb hot from their Wood Fired Chinese Oven.
For reservations, call 503-467-2277 or visit www.opentable.com.
The Heathman Restaurant & Bar Brunch available from 9 to 3, Buffet from 9:30 to 2
Likely the most traditional Easter brunch in town, the Heathman's annual Easter buffet will feature fresh oysters and prawn cocktail, a made-to-order omelet bar, eggs Benedict, brioche French toast, and roast leg of lamb and maple glazes ham carved to order. The Downtown Portland mainstay will also be offering their regular brunch menu with Easter specials like duck confit cassoulet, smoked salmon hash, and roast leg of lamb.
Adults $41, Children 12 and under $18. 503-790-7752 or make reservations online.
Aquariva Brunch available 10 am to 3 pm
Head to this river-front eatery for Italian Easter brunch specials like mortadella fritti—Italian sausage fried with soft scrambled eggs—and Build-Your-Own Bloody Marys (just $4 each). Too full to walk too your car? The restaurant is offering free valet parking to brunch guests.
For reservations, call 503-228-3333
The Country Cat Brunch available from 9 to 2
Adam and Jackie Sappington are adding a few Easter specials to the always-delicious Brunch menu at their Montavilla neighborhood family-friendly restaurant. This year's Easter treats include ribeye steak and eggs with creamed spinach and a bacon wrapped potato cake, and Duck confit hash topped with a duck egg, finished with mustard cream (to satisfy your Easter egg cravings).
For reservations for parties of 4 or more, call 503-408-1414.
Gracie's Buffet available 11 am to 3 pm
This ultra-classy Goose Hollow eatery is offering their own spin on the Easter brunch buffet, featuring classics like deviled eggs, smoked salmon, eggs Benedict, made-to-order omelets, and honey-baked ham as well as creative dishes like Belgian Crepes Foster with rum and savory gorgonzola cheesecake. On top of it all, there's a full dessert buffet. Need a nap? The restaurant is connected to the Hotel deLuxe…
$49 per person, $25 children 12 and under; For reservations, call 503-222-2171
Wildwood Dinner served from 5:30 to 9 pm.
If your Easter brunch time slot will be occupied by egg hunts or family affairs, Chef Dustin Clark is making sure you don't miss out on the holiday's dine-out options with his spin on Easter supper. Specials are set to include braised rabbit raviolo with green garlic, asparagus, and wild mushrooms, mesquite-roasted lamb with green garlic risotto and pesto, and glazed house-cured ham with coal roasted potatoes.
Reservations available at 503-248-9663 or online.
Need more options? Check out these other restaurants offering Easter specials: Besaw's, Saint Cupcake, The Benson, Salty's on the Columbia, Resort at the Mountain in Welches (including an Easter Egg Hunt), and Roots Restaurant in Vancouver.