NEIGHBORHOOD NEWS
Eat Beat Neighborhood News
Top food news stories from around Portland, including a new chef at Cafe Castagna, new details about KitchenCru's Bowery Bagels, and the star-studded list of IPNC guest chefs.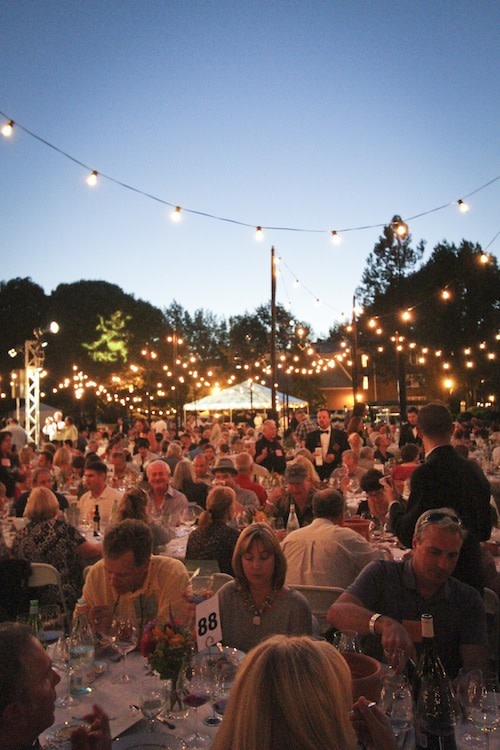 Southeast
SE Hawthorne: Cafe Castagna has hired chef Jeff Emerson (former sous chef of the shuttered Alba Osteria in Hillsdale) to man the kitchen of the casual eatery adjacent to the lauded Castagna. Thanks to the acquisition, Cafe Castagna has announced new happy hours (more info on Eat Beat here).
SE Division: Chef/owner Marco Frattaroli's new pizzeria Cibo is set to debut in mid-May at 3525 SE Division Street. Get the full Cibo low-down on Eat Beat here.
Southwest
PSU: The Joe's Burgers mini-chain (serving up one of our favorite veggie burgers) has announced plans for a new location that will occupy a PSU dorm on SW Sixth Avenue and College Street. The new Joe's is set to debut in late summer, and will be the local fast food restaurant's fourth location.
SW 3rd: Seattle-based Caffe Vita has opened their second Portland location on SW 3rd and Ankeny, adjacent to Via Tribunali and across the street from Voodoo Doughnuts. Get the scoop on Eat Beat here.
Northwest
NW Broadway: KitchenCru founder Michael Madigan has announced his upcoming Bowery Bagels will also feature Stumptown coffee and an artisan market—called CruMarket, naturally—stocking hyper-local items made across the street at the shared commercial kitchen. Expect to find fun edibles like Portland Masala spice blends, NW Elixirs hot sauce, Jacobson's Sea Salt, Roll Chocolate, and baked goods from Pieku and Petunia's. Bowery and CruMarket will take over a former optometrist office at 310 NW Broadway, and are set to debut June 2012.
NW Davis: The folks behind the popular Southeast cart and brick-and-mortar eatery Taqueria Los Gorditos have announced plans for a third location in the former Sweet Masterpiece space on NW Davis. According to Eater, the new eatery will feature "a similar menu to the existing restaurants, with a few new items like soups, salads, and more 'traditional' fare" and expanded vegan options. The new space is set for a mid-June opening, so stay tuned for more info.
Statewide
McMinnville: The IPNC Guest Chefs have been announced for July's big celebration of Pinot Noir, and the list includes over fifty of Oregon and Seattle's top talent. IPNC guests will feast on the culinary stylings of Chefs Chris Israel (Gruner), Jasper Shen, Sarah Pliner, and Kat Whitehead (Aviary), Gabriel Rucker Eric Joppie (Bar Avignon), Scott Dolich & Will Preisch (Bent Brick), Patrick Fleming & Brandon Riceci (Boke Bowl), Adam Sappington (Country Cat), John Gorham (Tasty n Sons, Toro Bravo, Interurban), Ken Forkish (Ken's Artisan), Gabriel Rucker (Le Pigeon, Little Bird), Jason French (Ned Ludd), Cathy Whims (Nostrana), Gregory Denton (Ox) and so many more. For tickets and more information, visit the IPNC website.
Got a food news tip? Send it my way at [email protected]!