NEIGHBORHOOD NEWS
Eat Beat Neighborhood News
Top food news stories from around Portland, including an official opening date for Ox Restaurant, a new bagel shop from KitchenCru's Michael Madigan, and Vitaly Paley's downtown plans.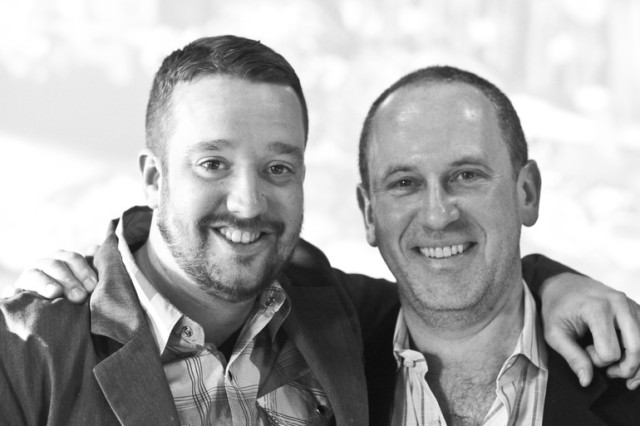 Southeast
E Burnside: General Manager Andy Fortgang tells us that Gabriel Rucker's Le Pigeon has applied for their OLCC license. Fortgang will be adding after-dinner liqueurs and digestifs like grappa, cognac, sherry, and madeira to supplement their tasting menu. No further plans for cocktails or an extended bar.
Northeast
NE MLK: Kurt Huffman has confirmed that Greg Denton and Gabrielle Quiñonez Denton's much-anticipated restaurant Ox is opening to the public on Wednesday, April 18th for a series of seated tasting menu dinners for $90 per person. The meal will feature Argentine-inspired dishes complete with cocktail and wine pairings Reservations are available here, and they're sure to sell out fast!
NE MLK: According to The O, SoCal "Chef to the Stars" Francesco Solda is set to open Carpaccio Trattoria next month in the former Belly space at 3500 NE Martin Luther King Jr. Blvd. The eatery will highlight classic dishes from Venice, including a variety of made-to-order risotto and house-made pasta (with an emphasis on seafood).
Southwest
SW Broadway: The Oregoninan reports that Chef Vitaly Paley—the James Beard Award-winning dean of Portland's farm-to-table ethos—will be launching not one but two new restaurants in Southwest Broadway's Hotel Lucia. Along with wife and restaurant partner Kimberly, Paley will debut Imperial, a 100+ seat fine dining restaurant helmed by Chef Ben Bettinger, and Portland Penny Diner, a casual Native American frybread eatery, as soon as this fall. According to The O, Imperial's menu will revolve around grilled game and grass-fed meats, local seafood, and other regional ingredients inspired by the culinary legacy of the native tribes of the Pacific Northwest. The Portland Penny Diner will use ultra-addictive fluffy and crisp frybread as a base for everything from churros and sloppy joes to Reubens with Wagyu pastrami. The Imperial is slated to open this fall, with the Portland Penny Diner debuting in early 2013. Stay tuned for photos, menu details, and more opening dates here on Eat Beat as the news keeps rollin' in.
Northwest
NW Broadway: Looks like those free bagel bonanzas aren't just a temporary balm to our bagel cravings: KitchenCru's Michael Madigan has announced plans to open his own bagel shop this summer. Bowery Bagels will take over a former optometrist office across the street from KitchenCru at 310 NW Broadway.
Citywide:
Jeld-Wen Field: This year's epic Share Our Strength Taste of the Nation food-and-drink extravaganza will be held at Jeld-Wen Field (having outgrown most other venues in town) and coordinators have announced this year's VIP aka "GEM" restaurants that will be catering to the early-access VIP ticket holders. The star-studded lineup includes Aviary, Bamboo Sushi, Boke Bowl, Gruner, Ned Ludd, and Olympic Provisions. Still don't have tickets? Get 'em here. Never been? Check out my photos from "last year's event":http://www.portlandmonthlymag.com/blogs/eat-beat/full-plates-for-full-bellies-may-2011/.
Got a food news tip? Send it my way at [email protected]!