FOOD AND DRINK EVENTS
Eat Beat Weekly Planner
Our digest of Portland's top upcoming food and drink events, including Cinco de Mayo and Kentucky Derby parties around town.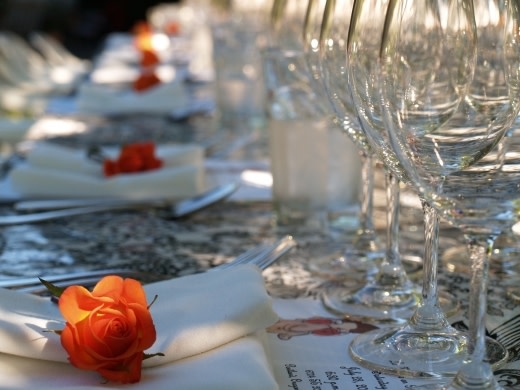 Cinco de Mayo at Biwa
What: An all-night celebration of culinary mash-ups including the popular Biwa tacos, ceviches, Asian-inspired margaritas and kimchi micheldas. The specials will be inspired by both the Mexican-American celebration and Japan's "Golden Week", a series of national holidays that happen to culminate on May 5th.
When: Saturday, May 5th from 5 pm to Midnight.
Where: Biwa 215 SE 9th Ave; 503-239-8830
How Much: Special entree and drink prices vary, regular menus will also be available.
Kentucky Derby Big Bottom Whiskey Pairing Dinner with Caprial & John
What: A festive pairing dinner featuring classic Louisville flavors and Big Bottom Whiskey cocktails. The menu will include shaved fennel and asparagus salad topped with seared scallops served with Mint Juleps, spring pea bisque with bourbon and ginger-cured bacon served with Sourachers, spice-rubbed country style pork ribs and polenta, and much more. "Derby attire" recommended.
When: Saturday, May 5th at 6:30
Where: 609 SE Ankeny
How Much: $70 per person including food and drinks. Reserve your spot by calling 503-239-8771.
Kentucky Derby Happy Hour at Urban Farmer
What: Cheer on the horses with special happy hour dishes—like shrimp dip with caper crackers, Farmer "Hot Brown" with Chicken Confit, Chocolate Pecan Derby Pie, and Buttermilk Mint Julep Cake—as well as traditional Mint Juleps featuring the official Bourbon of the Kentucky Derby, Woodford Reserve. A grand prize will be awarded to the guest wearing the best hat.
When: Saturday, May 5th from 2 to 6 pm
Where: Urban Farmer 525 Southwest Morrison Street
How Much: Happy hour dishes $3-6, bourbon cocktails $5. Regular menu will be available.
Kentucky Derby Party at EaT
What: Dress in your derby best (including those big hats) for the Kentucky Derby party at EaT: An Oyster Bar. The race is set to air at 3:30, and the team will be dishing up a crawfish boil and classic Mint Juleps.
When: Saturday, May 5th at 12:30 pm
Where: EaT: An Oyster Bar 3808 N. Williams Ave
How Much: Crawfish boil is $21 per person and the Mint Juleps are $7 each. No reservations required.
Radhika Desai Dinner at Simpatica
What: Former Top Chef competitor Radhika Desai has moved to Portland to open a Goan-inspired Indian restaurant, and in the meantime will be hosting a preview dinner at Simpatica. The menu will include gnocchi flavored with tamarind, garlic, and ginger, lamb kabobs with roasted cumin brown butter and mint, rice flour-crusted Dungeness crab with pea shoot salad, and much more.
When: Friday, May 11
Where: Simpatica Dining Hall 828 Southeast Ash Street
How Much: $45 per person. Reserve your spot by calling Simpatica at 503-235-1600.
Portobello Vegan Trattoria Tapas Cocktail Party
What: A Tapas party featuring four new and original Latin-inspired cocktails from Portobello bartender Lauren Fitzgerald (featuring Novo Fogo Organic Cachaca, 123 Organic Tequila, and Piscologia Pisco) and small bites from chef Aaron Adams.
When: Monday, May 14 at 6 pm
Where: Portobello Vegan Trattoria 1125 SE Division Street
How Much: $25 per person for cocktails and snacks. Get your tickets here.
Launch of Portland Walking Tours' "Flavor Street" Food Cart Tour
What: Portland Walking Tours is launching a new tour dubbed Flavor Street which will explore the city's best food carts, tasting trucks, and hidden kitchens. The two-hour walk features over a half-dozen samples local inventions and international flavors, including the behind-the-trend story of the PDX food cart revolution.
When: Every Friday and Saturday at 1 pm year-round, beginning in May.
Where: The Flavor Street tour begins at the Mark Spencer hotel at 409 SW 11th Ave
How Much: $44.99 per person. Head to the PWT website for more information.
Know about a great event coming up that should be on our radar? Shoot me an email at [email protected] or give me a shout over on Twitter at @allisonejones. Now get out there and start eating!