FOOD AND DRINK EVENTS
Oyster Fest 2012
The folks behind EaT: An Oyster Bar and The Parish are hosting an epic oyster bash on May 12, complete with beer, wine, and spirit pairings while five oyster farmers shuck away the afternoon.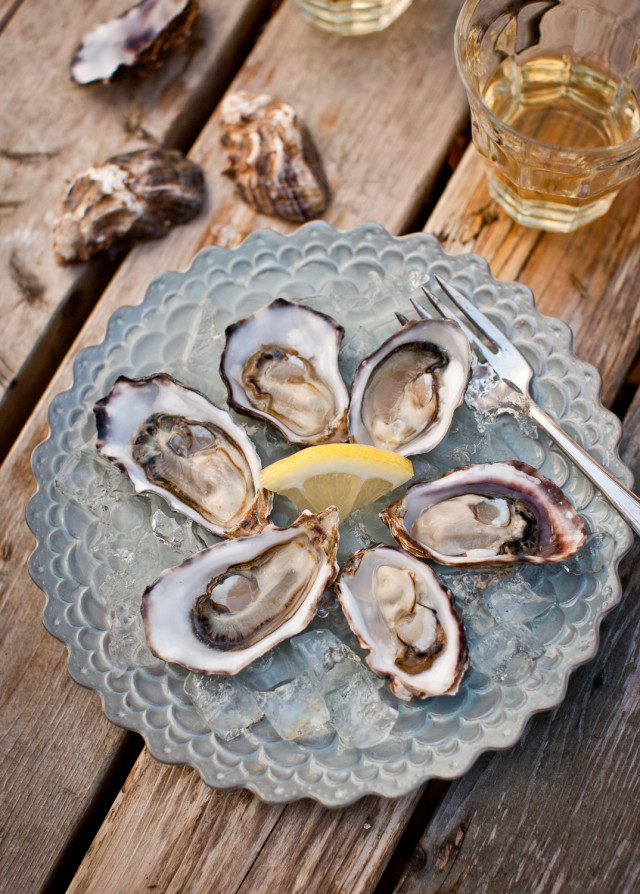 Tobias Hogan and Ethan Powell don't think opening a new restaurant is challenging enough, so they're also throwing a HUGE party at their EaT: An Oyster Bar the same month The Parish is set to debut.
Oyster Fest 2012 will be taking over EaT's North Williams location on Saturday, May 12 from 3 to 6 pm, and this is one shellfish fete you won't want to miss.
The annual event will bring together Pacific Northwest oyster farmers to pair their delicious harvest of briny beauties with the best of Oregon's wine, beer, and spirits. Representatives from Oregon Oyster Farms, Hayes Oyster Farms, Hama Hama Oyster Farms, Chelsea Shellfish Farm, and Hog Island will be on hand to answer questions about oyster farming on the Pacific Northwest coast, and to share their secrets behind their favorite food.
Festival drinks will include beers from Lompoc 5Q, Burnside Brewing, and Upright Brewing, spirits from Bull Run Distilling, House Spirits, and Badcock Vodka, and wine from Argyle, Chehalem, Elk Cove, Roots, and C&G Wine Imports.
The event will also feature live music, and tasting tokens are just $1 each for food and beverages. For more information, call EaT: An Oyster Bar at 503-281-1222 or visit their website.
Oyster Fest 2012
Saturday, May 12 from 3 to 6 pm
EaT: An Oyster Bar
3808 North Williams Ave; 503-281-1222
www.eatoysterbar.com