Culinary Competition
Saint Cupcake's Top Mom Contest
Think your mom is the best of the best? Tell Saint Cupcake why and you could win a fully-catered breakfast in bed, care of Cupcake Goddess Jami Curl.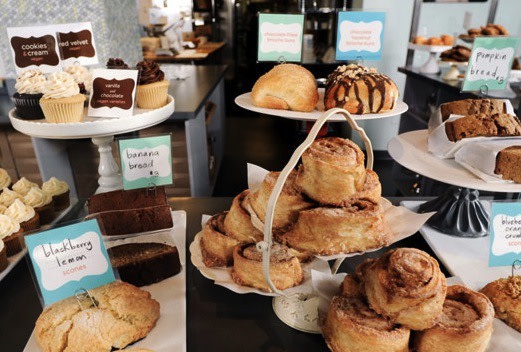 This Mothers' Day, think beyond slightly-burnt french toast and pink carnations, because here's a chance to win a brunch that will certainly take the cake—the cupcake, that is.
The local frosting pushers at Saint Cupcake are offering children and adults alike to nominate the mothers in their lives for the title of "Top Mom" and an unforgettable breakfast in bed.
For one lucky PDX-based mama, owner Jami Curl of Saint Cupcake will hand-deliver an unbelievable spread of fresh-baked breakfast treats, including scones and pastries, baked oatmeal, fruit salad, Water Avenue coffee beans, Steven Smith teas, and a colorful flower arrangement from Anna Mara flowers. We're willing to bet there will also be a few cupcakes thrown in there for good measure.
Think your mom has what it takes to be the top? Send in your stories of maternal majesty, motherly love, and mega-mom selflessness to [email protected] for a chance to win. Saint Cupcake will be accepting nominations—in the form of poems, essays, podcasts, documentaries, rap songs, etc—through Monday, May 7th.
Top Mom nominees must be current residents of Portland, and be available the morning of Sunday, May 13.
P.S. to all you moms out there: there's no shame in convincing your progeny or partner to nominate you. You deserve it!