FOOD NEWS
Sneak Peak: Marco Frattaroli's Cibo
We've got some new details about Marco Frattaroli's Southeast Division pizzeria Cibo, set to debut mid-May.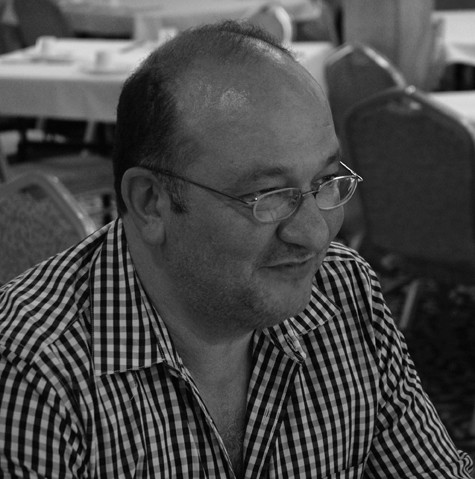 What better way to celebrate the 20th anniversary of one popular restaurant than by opening a second? Never one to take the easy road, Marco Frattaroli—chef/owner of Bastas Trattoria on NW 23rd—announced plans for his second eatery Cibo earlier this year, and we've got some juicy details on the upcoming debut.
The 80-seat, 2000 square-foot restaurant will maintain the SE Division building's industrial interior, centered around a 60-foot U-shaped bar—made with wood from a single Oregon White Oak tree—that will wrap around the open kitchen. Not only did Frattaroli design the eclectic interior, he also designed and built the 30 custom stools made from used wine barrels that allow diners to cozy up to the bar and watch the pizza slinging up close.
The menu will revolve around "irregular shaped, hand-pulled pizzas" baked in a wood and gas fueled oven imported from Liguria. The first of its kind in the United States, this beast of an oven was designed to make gluten-free pizzas, and is capable of firing up to blisteringly hot temps perfect for traditional dough as well. Gluten-free Portlanders rejoice: In honor of the oven's traditional use, Frattaroli's new menu will also feature cecina, an unleavened gluten-free flatbread made from chickpea flour.
Cibo—pronounced chee-bo; Italian for food—is set to debut in mid-May, so stay tuned for more menu details and photographs as the opening inches closer!
Cibo
3525 SE Division Street