FOODIE FREEBIES
Win Tickets to the Toast Spirit Tasting!
Want to spend your weekend sipping the finest craft spirits in America? We've got two tickets to Toast: The Oregon Artisan Spirit Tasting hosted by the Oregon Distiller's Guild, and they're going to one of our lucky readers—for fre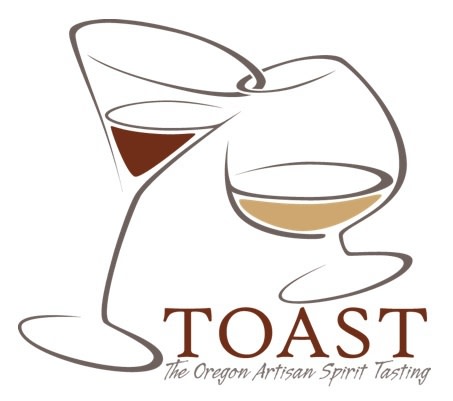 'Tis the season for wine festivals, but if you're looking for something a little stronger, Toast may just be the ticket. The Oregon Distiller's Guild artisan spirit tasting is going down this Saturday and Sunday, April 28-29, with over 50 local, national, and international distilleries sampling their top concoctions.
Participating distilleries are set to include House Spirits, New Deal Distillery, Big Bottom Whiskey, Bull Run Distilling, Immortal Spirits, Novo Fogo, Organic Nation, Rogue Spirits, Clear Creek Distillery, Integrity Spirits, Deco Distilling, Elemental Organic Vodka, Imbue Vermouth, Sub Rosa Spirits, and many, many more.
Set to be the largest public tasting of craft spirits in America, those 50 producers will be pouring over 100 unique spirits to tasting attendees from 3 to 8 pm, including small-batch spirits that will only be available at this event.
If you love what you taste, you'll actually be able to buy a bottle of your favorite spirits. For the first time in Oregon—thanks to the passage of HB 4092 and some friendly allowances from the OLCC—distillers will be able to sell direct to guests at Toast at a temporary retail store on site.
In addition to samples of the spirits themselves, the event will feature The Mix Lounge, where top shakers from the Oregon Bartenders' Guild will be mixing up cocktails with the event's spirits. Need to soak up the booze? Toast will feature a light buffet stocked with gourmet nibbles for your refueling pleasure.
If you'd like to snag a front-row seat to the booze-filled fun, we're giving away a pair of free tickets to the party:
Click here to win! Contest will be open until 5 pm on Thursday, April 26th.
Contest is now closed
Don't want to risk it? Regular admission at the door is $49 each day, including spirit and cocktail samples throughout the evening. Two-day tickets are available for $75, and you can purchase tickets in advance here. All ticket holders will also receive a souvenir ODG logo tasting glass.
Saturday and Sunday, April 28-29, 2012
Two World Trade Center Portland, 121 SW Salmon Street
Bridge Level 3, Sky Bridge Terrace
Open from 3 to 8 pm each day