FOOD AND DRINK EVENTS
2nd Annual Portland Fruit Beer Festival
Portland's second annual fruit beer fest is bringing the block party to East Burnside with over 25 taps of the area's best fruit-powered brews and ciders.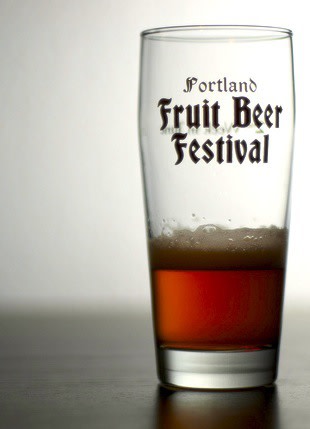 Mark your calendars: The Portland Fruit Beer Festival is back for its second year the weekend of June 9-10th, and the team behind the one-of-a-kind celebration has just released the exclusive taplist of fruit-powered craft brews, hard ciders, and gluten-free beers.
Twenty-five main taps will be flowing all weekend long, including the Red Light District (Imperial Stout brewed with 44 pounds of Belgian chocolate and 400 pounds of strawberries aged in Pacific Rum barrels) from Burnside Brewing, Strawberry Rhubarb Pie ale from Breakside Brewery (crusts included!), Raspberry Sour from 10 Barrel Brewing, Huckleberry Hound IPA with northwest huckleberries from Alameda Brewing Company, tangy Ching Ching with pomegranate and hibiscus from Bend Brewing Company, Festina Peche and Gluten-Free Tweason'ale from Dogfish Head Craft Brewery, Yuzu's Belgian-Style Golden Ale from Elysian Brewing Company, Belgian Apple Beer from Hopworks Urban Brewery, Hip Hop Saison from New Belgium Brewing featuring raspberries and rose-hips, Bushwhacker Cider's Brookland Sour cherry cider made with Oregon Apples, and many more.
This year the festival will become a block party, taking over both the Burnside Brewing Co. parking lot and a car-free section of Northeast 7th Avenue. To make sure you'll be among the fruit fans at the festival, pre-order advanced or VIP tickets, as well as reservations for the Pre-Fest Homebrewers Dinner and Fruit Beer Symposium, right over here.
2nd Annual Portland Fruit Beer Festival
Northeast 7th between East Burnside and Northeast Couch Streets
Saturday, June 9th 11 am to 9 pm
Sunday, June 10th 11 am to 6 pm
Purchase Advanced Tickets Here