BREAKING FOOD NEWS
Chef Shake-ups at DOC
Executive chef Jobie Bailey will be joined by new sous chef Brian Scibetta at NE Killingsworth's cozy and chic Italian open kitchen.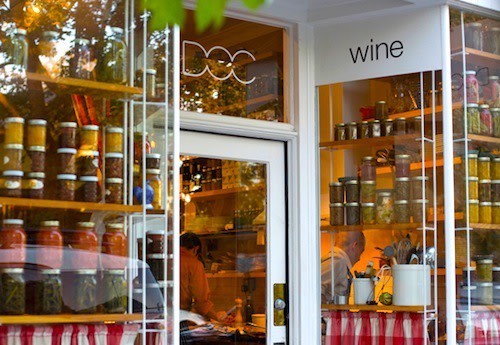 The two-chef tango showcased in the open kitchen at Dayna McErlean's romantic NE Killingsworth eatery DOC is about to take another turn.
For the past two years, chef Jobie Bailey (a Paley's Place and Pix Patisserie alum) has partnered with chefs Timothy Wastell and, most recently, Paul Losch, so he's no stranger to kitchen shuffles. Next up? Bailey will become executive chef of the cozy Italian kitchen alongside new sous chef Brian Scibetta, another Vitaly Paley mentoree most recently of Davis Street Tavern.
Current co-chef Losch will be leaving DOC on June 9 to join Marius Pop at Nuvrei Patisserie & Café in the Pearl District. Losch will launch Nuvrei's catering program and will oversee pop-up events in addition to aiding everday operations at the bakery.
The new chef team will debut on Tuesday, June 12th, with a continued dedication to Italian-inspired, hand-crafted menus featuring seasonal and local ingredients to pair with wine director Austin Morris Bridges' sensational drink selections. Want to be among the first to try the latest incarnation of DOC chefs? Make your reservations at docpdx.com.
DOC
5519 NE 30th Ave; 503-946-8592
Dinner served Tuesday through Saturday 6 pm to close