NEIGHBORHOOD NEWS
Eat Beat's News to Chew
Top food news stories from around Portland, including the debut of a new cocktail menu at Ping crafted by Kyle Webster of St Jack and the opening of Southeast Division's Roadrunner Cafe.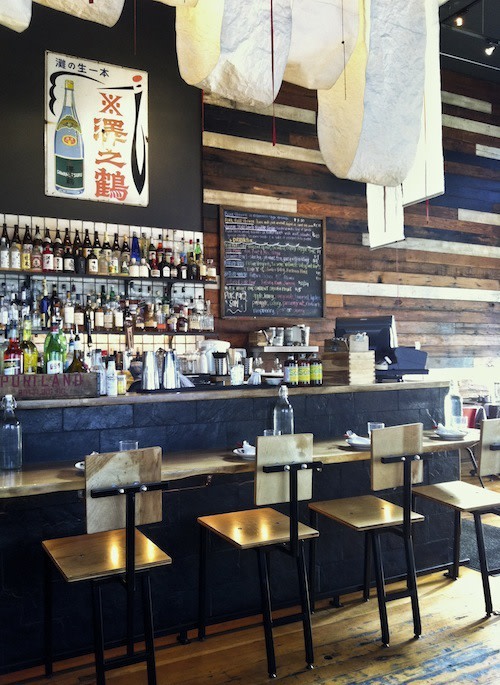 Southeast
SE Division: Roadrunner Cafe, the newest family-owned and operated diner on Division's Restaurant Row, opened its doors this week for weekend breakfast. Must-try dishes include the Cuban breakfast burrito, vegan biscuits and gravy, and the Haystack hash with braised greens. Stay tuned for photos and the full menu report next week. 3570 SE Division St.
SE Hawthorne: Chef Rick Gencarelli—of the popular Lardo food cart—will be opening a brick-and-mortar location in the former Johnny B's space on SE Hawthorne. The new eatery will feature the full gauntlet of Lardo sandwich offerings in addition to beer, wine and outdoor seating, and is slated for an early summer debut. 1212 SE Hawthorne Blvd
SE Division: Chef Trent Pierce has announced that his nightly sushi specials will be featured as a permanent feature on Wafu's menu. Beginning Friday May 4, nightly sushi offerings will include a salmon and hamachi platter, a trio of scallop, manilla clam, and octopus nigiri, roasted crab hand rolls, the double dragon roll, and more. 3113 SE Division Street
Northeast
NE 20th: John Dovydenas's popular food cart Picnic will officially re-open on Friday, May 4th at its new location on NE 20th and Everett (inside the Green Castle Food Court). The cart will be open Wednesday through Sunday, 11 am to 2 pm.
Northwest
NW 4th: The cocktail menu at Chinatown's Ping Northwest 4th Avenue has been overhauled by top Portland bartender Kyle Webster (of St Jack). New sips on the 10-item specialty drink list include the Golden Triangle (fresh mint, bourbon, honey, fresh and pickled lemon) and The Million (brandy, hibiscus, black tea, tamarind vinegar, Angostura and Peychaud's bitters). 102 NW 4th Avenue
NW 11th: Jamison, the new restaurant from Christopher Handford and Blake Smith of Davis Street Tavern opening in the former Fenouil space off of Jamison Square, is set for a late May/early June opening. According to Eater PDX, the new occupants are hoping to create a "casual, neighborhood feel" in contrast to the lauded Fenouil's upscale decor. 900 NW 11th Ave
Citywide:
Whole Foods: Tis the season for better bagels in Portland! Ken Gordon of Kenny & Zuke's has announced via his monthly newsletter that the deli's New York-style bagels, rye bread, and rugelach will be available at local Whole Foods Markets starting May 11.
Got a food news tip? Send it my way at [email protected]!