NEIGHBORHOOD NEWS
Eat Beat's News to Chew
Top food news stories from around Portland, including the launch of brunch at Sellwood's A Cena, opening nights at Hokusei and Barwares, and the creation of the Central Oregon Brewer's Guild.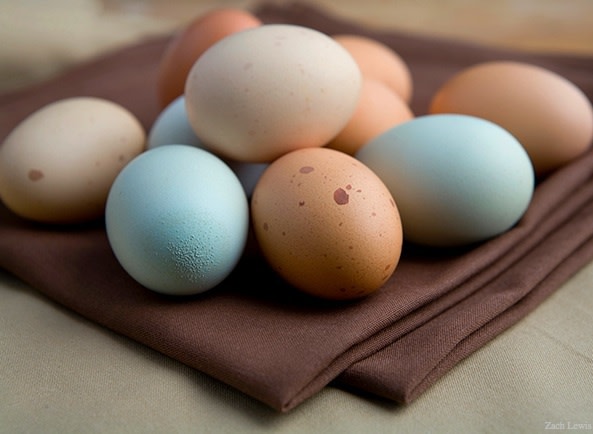 Southeast
SE Belmont: Pacific Northwest-inspired sushi house Hosukei is opening tonight, Tuesday May 8 for dinner. Hours going forward: Monday, Wednesday, and Thursday 4 to 10 pm, Friday through Sunday 4 to 11 pm, Tuesdays closed (except for tonight's Grand Opening). 4246 SE Belmont Street
SE 13th: Sellwood's popular neighborhood Italian restaurant A Cena will be launching weekend brunch on Saturday, May 19th. Offered Saturday and Sunday, 11 am to 3, Chef Gabe Gabreski will serve up both savory and sweet dishes (think ricotta pancakes, baked eggs with sausage and kale, Panettone French toast, breakfast pasta carbonara, and plenty of pizza). 7742 SE 13th
Northeast
NE Fremont: Barwares, the chic cocktail lounge adjacent to Johanna Ware's Smallwares will debut tonight, Tuesday May 8th at 4 pm. The space features the affordable 5-for-5 Menu, with 5 plates offered all night long, every night for $5 or less. Hours going forward: 7 days a week, 4 pm to 2 am. 4605 NE Fremont Street
Southwest
SW Morrison: Downtown's H5O bistro & bar has a new executive chef, Ron Baker (formerly of Portland's Devil's Food Catering and Red Star Tavern). Baker will launch a new menu combining "locally farmed ingredients with flavors and textures influenced by his years of travel around the world". 50 Southwest Morrison Street
Northwest
NW 13th: Ken and Jennifer Norris (along with Chef de Cuisine Joey Cefalu, Beverage Director Dave Shenaut, and Wine Director Dan Beekley) are ready to open the doors of Riffle NW, their catch-inspired Pearl District restaurant, on Tuesday, May 15th. Stay tuned for opening night photos here on Eat Beat! 333 NW 13th Avenue
NW 9th: Keith Miller's coffee bar Red E Cafe has (softly) opened its second location in the Pearl's Ecotrust building. 721 Northwest 9th Avenue
Citywide
Stumptown: Starting today, Tuesday May 8th, Michael Madigan's Bowery Bagels will be available at the downtown, Belmont, Division, and Ace Hotel Stumptown coffee shops. Available bagels will include plain, poppy, sesame, salt, everything, and onion, but look forward to more flavors in coming months.
The 'Burbs
Beaverton: The Beaverton Farmer's Market will be launching their 25th year on Saturday, May 12 at from 8 am to 1 pm in downtown Beaverton. This year, the market will feature over 200 vendors (including 18 new to the market like Hammer & Tuffy's Hand Roasted Granola, Happy Cup Coffee Company, Pacific Northwest Kale Chips, West Coast Scrapple, and Three D Ranch). SW Hall Boulevard, between Third and Fifth Streets, Beaverton
Statewide
Central Oregon: 12 Deschutes County breweries have joined resources to form the Central Oregon Brewers Guild (COBG). Founding members include 10 Barrel Brewing; Bend Brewing Co.; Boneyard Brewing; Cascade Lakes Brewing; Deschutes Brewery; Good Life Brewing Company; McMenamins Old St. Francis School; Silver Moon Brewing; Three Creeks Brewing, Brew Werks, Worthy Brewing and the new Crux Fermentation Project. Garrett Wales of 10 Barrel Brewing Company will be the first president of COBG, which aims to "serve as the Central Oregon voice for the industry, providing local representation, education, promotion and collaboration… to advocate for local brewers' needs and establish positive partnerships with industry leaders, community members, retailers and legislators."
Got a food news tip? Send it my way at [email protected]!