OPENING WEEK
Inside Carpaccio Trattoria
Chef Francesco Solda's neighborhood Italian eatery opens its doors in the former Belly space on NE MLK, offering made-to-order risotto, fresh salads, and elegant entrees.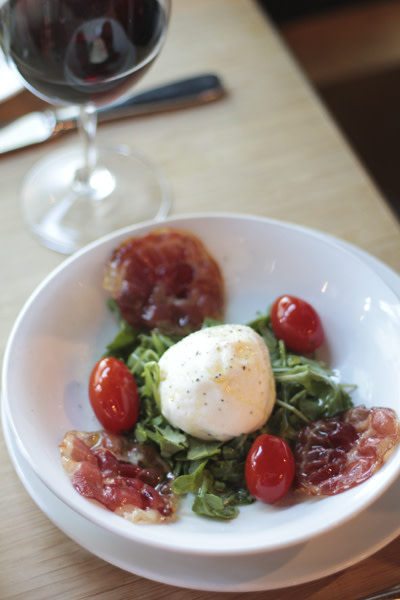 A large corner space on Northeast MLK and Fremont sat empty for nearly a year, flirtatiously tempting passersby with its high-visibility location and promise of summery outdoor seating, but the large square-footage made it a round hole in the Portland restaurant scene's sea of square pegs.
Thanks to several successful projects in the decidedly large-scale world of California, Venice native Francesco Solda has taken the bait, transforming the former Belly space into Carpaccio Trattoria. The 84-seat neighborhood Italian restaurant features Venician-inspired art, warm amber walls, and an installation of wine cask staves above the bar.
The dinner menu features fresh and seasonal flavors, with an emphasis on traditional Italian dishes over their Italian-American cousins. Antipasti include fresh burrata with roasted pancetta and arugula, marinated beef tongue, and a classic Caesar with capers.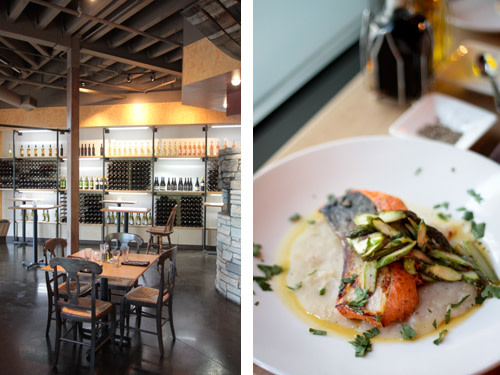 Entrees (priced $10-$21) feature fresh beet pasta with clams and wild mushrooms, catfish ravioli with arugula, sea scallops with celery root sauce, and flat steak with baby carrots. The specialties of the house are the rotating selection of made-to-order risotto, presently including squid and ink, asparagus and prosciutto, and wild mushrooms and sausage among others.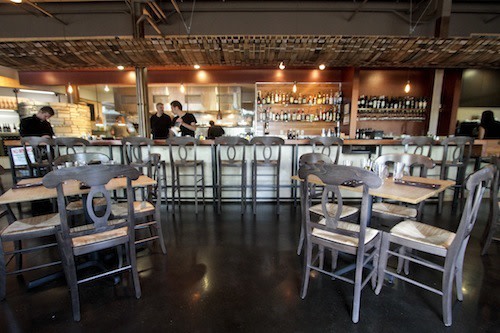 Happy hour is available daily from 4 to 8 pm, including $4 "Cesare" and "Mediterranea" salads or baked polenta, $5 Calamari Fritti, Caprese, or Mussels in spicy tomato sauce, and $6 Chicken Marsala, Bistecca with gorgonzola, or spicy tomato penne.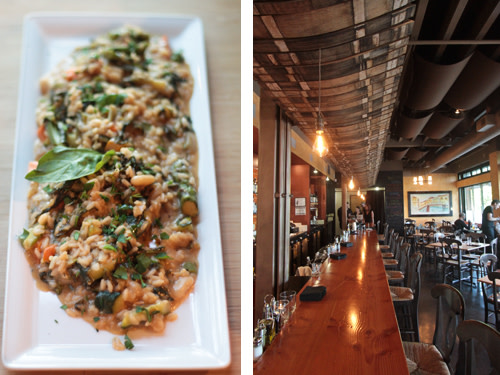 The eatery will also serve brunch on Saturdays and Sundays from 10 am to 2 pm, featuring Venetian Omelets (with shrimp, zucchini, crab, and green onion), Carpaccio Benedicts (poached eggs over polenta with smoked salmon and hollandaise), and savory pasta specials and entrees.
Stop by for a taste, especially on these sunny days when the siren call of the corner space's outdoor seating is at its sweetest.
Carpaccio Tratoria
3500 NE MLK Jr. Bvd; 503-972-4252
Sunday, Monday, Wednesday, and Thursday, 4 to 10 pm
Closed Tuesdays
Friday and Saturday 4 to 11 pm
carpacciotrattoria.com