OPENING WATCH
Riffle NW Makes a Splash
The Pearl District's new "catch-inspired" eatery celebrates their opening this week with craft cocktails, seafood-friendly wine, and artful dishes that could only come from a fly-fishing chef.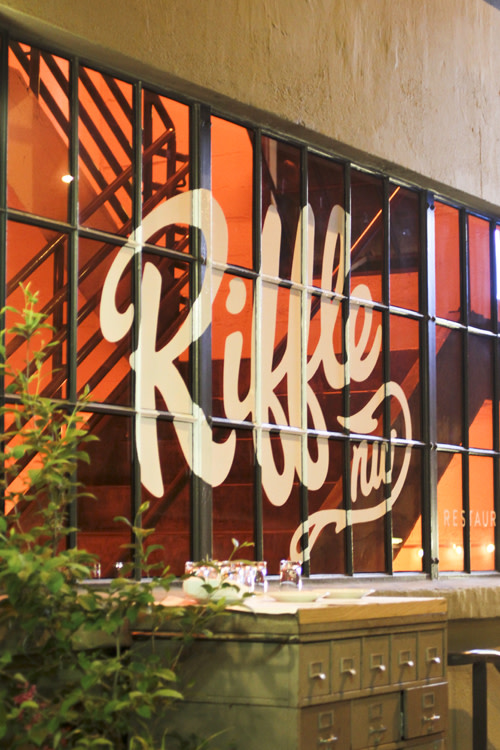 Ken and Jennifer Norris set out the lure for Portland diners this week at Riffle NW in the Pearl District, pulling in hungry mouths with promises of simple seafood preparation with a playful twist.
If the packed opening night and series of pre-opening dinners are any indication, the city has taken the bait.
The husband-and-wife team behind Riffle NW landed in Portland over a year ago, looking to satisfy the local desire for a great seafood eatery (a mysteriously lacking niche in the Portland restaurant world, given our water-logged location on the Columbia River and a mere hour from the Pacific).
After a long search for the ideal perch, the Norrises jumped on the opportunity to remodel the former 50 Plates space with modern nautical flare. The 85-seat restaurant features wood details from reclaimed Port of Portland docks, chair slipcovers made from refurbished sails, and lights constructed from crab catches and thick rope.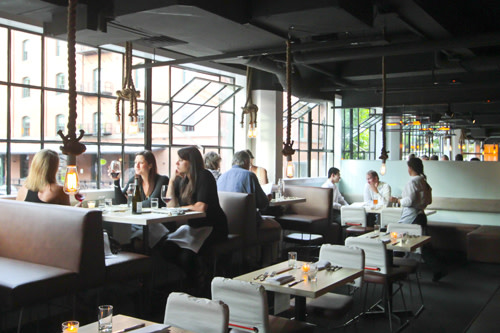 The Norris team has accumulated years of experience in New York City's top restaurants, including Daniel Boulud's Restaurant Daniel, Marcus Samuelsson's August, and Jean-Georges Vongerichten's Mercer Kitchen, and that fine dining experience is on display in the attentive service and artfully plated dishes bursting with color.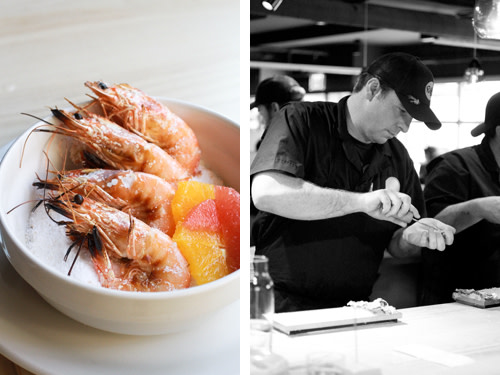 The menu features modern spins on dock-side classics, like salt-roasted blue Hawaiian prawns, octopus with potatoes and chorizo cream, tarte flambée with littleneck clams, beet-cured salmon carpaccio with sweet bacon aioli, petrale sole fillet paired with its own deep-fried bones, shaved brussles sprouts salad, and a perfect chowder packed with fish, mussels, and clams (get the recipe here).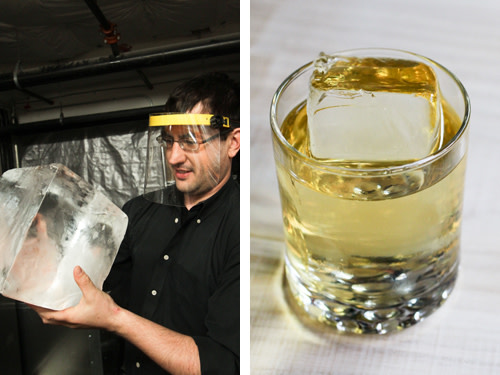 The drink programs at Riffle NW are no less inspired. Beverage director (and top Portland bartender) Dave Shenaut has launched an ambitious hand-carved ice program (whittled down from crystal-clear blocks of ice) that cools down cocktails to crave, and wine director Dan Beekley and vino expert Dana Frank deliver have curated a wine-geek's paradise of seafood-friendly Loire valley varietals.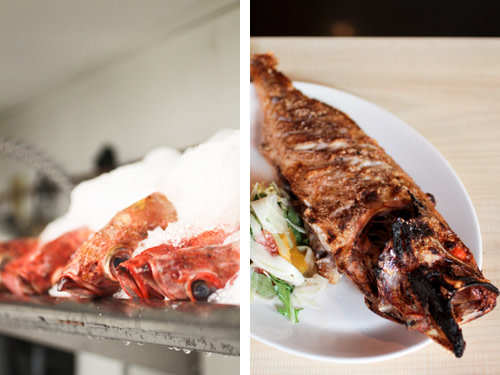 A riffle is a series of small rapids familiar to fly fishers, and the name highlights the ever-rotating menu inspired by the catch of the day. The Riffle NW kitchen is set up with several fish cleaning stations at which the fresh catch goes from whole fish on ice to fillet in the hot oven within minutes.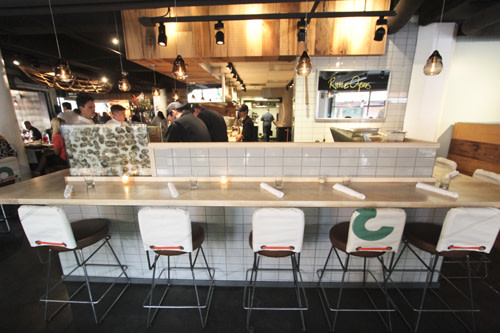 After mere days in operation, the team is already delivering a five-star dining experience with dishes that delight and satisfy, so I'm taking the leap and predicting smooth sailing ahead for Riffle NW. Get a taste of the catch-inspired delights at the corner of NW Everett and 13th Avenue Tuesday through Sunday, 5 pm to midnight.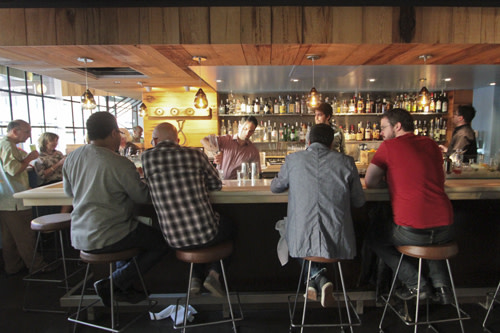 Riffle NW
333 NW 13th Ave; 503-894-8978