NEIGHBORHOOD NEWS
Eat Beat's News to Chew
Top food news stories from around Portland, including the upcoming Southeast Wine Collective, a new chef at the Doug Fir, and another expansion for Salt & Straw.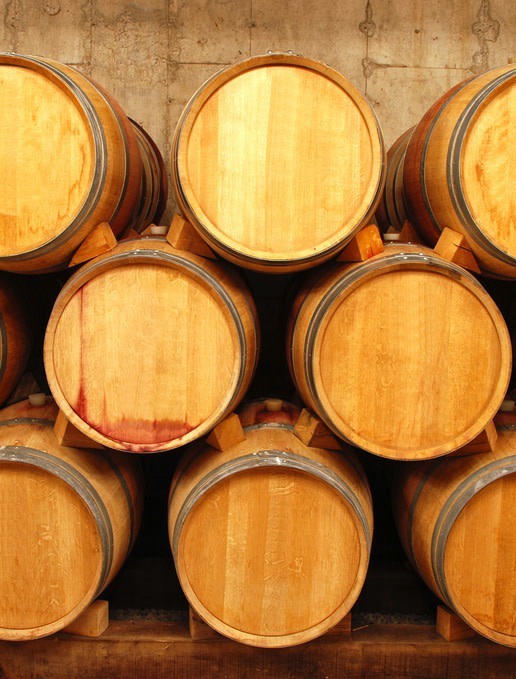 Southeast
SE Division: Portland's newest urban wine production, Southeast Wine Collective, is set for an August opening on the corner of Southeast 35th Place and Southeast Division Street, in the same building as Marco Frattaroli's Cibo and the new Townshend's Tea location. The facility will be the first of its kind in Portland, featuring both full- and self-service urban wine production for winemaking clients and tenants, a tasting room that will turn into a wine bar at night, as well as a large event facility available for rental. Founding winery members will include Vincent Wine Company, Bow & Arrow Wines, Helioterra Wines, and Division Winemaking Company, and the collective is planning to serve as an incubator for future wine brands and budding industry ideas. 2425 SE 35th Place
East Burnside: The Doug Fir has announced the hire of new executive chef Ethan Flom, who has put in time behind the scenes at Savoy and Broder. The retro diner-inspired menu—which was overhauled last July by consulting chef Christopher Israel of Grüner—will transition to offer "modern" culinary offerings inspired by the bounty of the Pacific Northwest. 830 East Burnside Street
SE Division: The folks behind Salt & Straw—Portland's most talked about ice cream scoop shop—have announced further expansion plans mere weeks after launching their second location on NW 23rd. The next outpost will share a building with Portland's legendary French bakery St. Honore on the corner of SE Division and 33rd Place by spring 2013. In the meantime, Salt & Straw's ice cream cart will be parked at the location of the future shop, serving scoops from noon to 10 pm, seven days a week. 3339 SE Division Street
Northeast
East Burnside: Owners Justin Akins, Kenny Hill, and Daniel Roy have announced that The Guild Public House has closed for the second time this year. The Guild opened in January 2011 under the ownership of politico Jesse Cornett, and shuttered eight months later. Akins, Hill, and Roy resurrected the pub weeks after its first closure. 1101 East Burnside Street
Southwest
SW Broadway: Philippe Boulot—longtime culinary director of the Heathman Restaurant—will be leaving the downtown restaurant after 18 years. The James Beard Award-winning chef is formally passing the torch to executive chef Michael Stanton and will continue his position as executive chef of the Multnomah Athletic Club.
Northwest
NW Thurman: Kenny & Zuke's Sandwichworks closed this week to make way for the deli's upcoming Bagelworks bagelry. The restaurant will undergo installation of new baking equipment and will reopen as Bagelworks next Monday, June 25. In the meantime, Kenny & Zuke's bagels will be available at Kenny & Zuke's Delicatessen at SW 11th and Stark, as well as all local Whole Foods and Sheridan Market. 2376 NW Thurman St
Got a food news tip? Send it my way at [email protected]com!