OPENING WATCH
New Details for Paley's Downtown Eateries
Vitaly Paley's new restaurants Imperial and Portland Penny Diner are set to open later this summer, delivering both historically-inspired Northwest cuisine and casual international fare to the downtown crowd.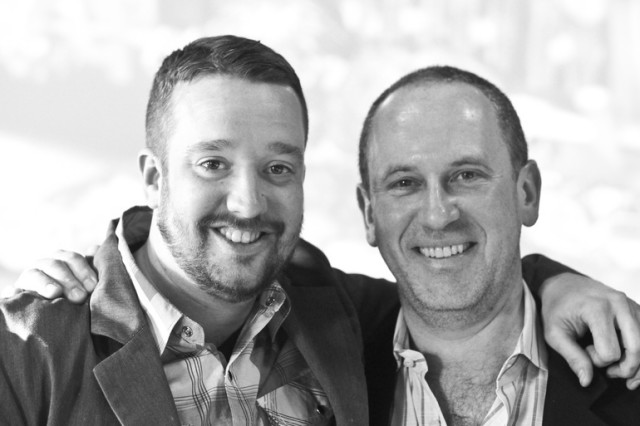 James Beard award winning-chef Vitaly Paley's long awaited new restaurants could open sooner than expected. The two downtown eateries—Imperial and Portland Penny Diner—are set to open late summer 2012 in Southwest Broadway's Hotel Lucia, which means we may be feasting on wood-fired culinary creations and internationally-inspired diner fare in a matter of weeks.
The kitchen at Imperial will be manned by chef Benjamin Bettinger, and will offer dishes from a central wood fire grill and rotisserie, meant to bring to mind the shared experience of dining around a campfire. The seasonally-shifting, historically-inspired menu will feature local seafood from the Oregon coast (think pan-roasted oysters with sea urchin butter or Oregon Bay Shrimp and Dungeness Crab Imperial with garlic toasts), game meat and birds from our local ranches (like fried rabbit with kohlrabi kraut pancakes and rabbit kidney gravy or quail with oyster stuffing and charred tomato bread sauce), as well as old-school standard including a patty melt with "smothered" Walla Walla sweet onions, bacon, and pickles on rye brioche.
On the casual side of the coin, Portland Penny Diner will explore the flavors of Oregon's immigrant cultures and Native Oregonian fare priced for "Penny Pinchers". The eatery—named after the coin that Frances Pettygrove and Asa Lovejoy used to decide Portland's name in 1845—will offer seasonal fry bread sandwiches, like Wagyu pastrami with braised red cabbage and Russian dressing, elk hotdogs with huckleberry mustard, and bulgogi Sloppy Joes with cucumber kimchi. Get your napkins ready.
Stay tuned for design details and more opening info for the new Paley projects right here on Eat Beat.