WINE TIME
Uncork the New Oregon Wine App
Local wine expert Katherine Cole has launched a new on-the-go app for Oregon wine lovers, perfect for picking a new favorite at your neighborhood bottle shop planning those weekends to wine country.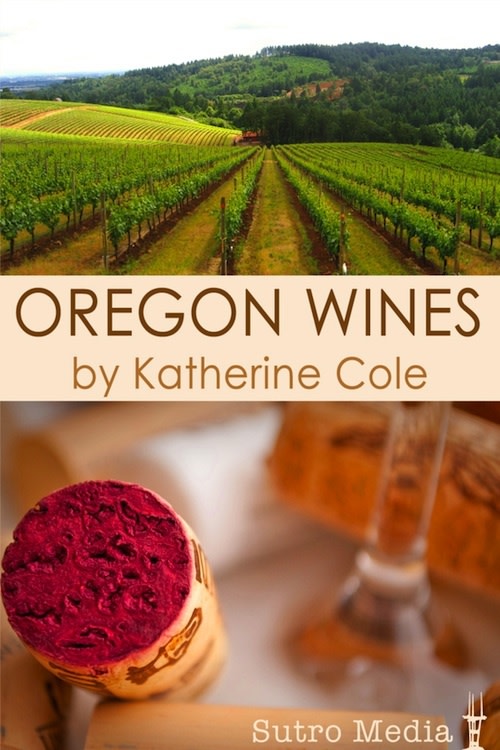 Local writer Katherine Cole made her mark in the national wine scene with her recent book Voodoo Vintners, and now you can tap into her endless wine knowledge with the must-have Oregon Wine, The App.
The app is a one-stop resource for local wine lovers, combining Cole's accessible storytelling and insider approach the the Oregon wine scene with wine country maps, producer profiles, tasting fees, bottle prices, vintage info, and so much more. Each winery profile—organized alphabetically, by region, or by genre—includes a description of the company's history, recommended wines (both splurges and steals), contact info, and helpful hints to help you craft the wine tour of your dreams.
Foodies aren't left out, either! The app features wine country dining suggestions for the Columbia River Gorge, the Willamette Valley, and Southern Oregon in addition to hotel recommendations so you can make a weekend of it. Best of all, the app requires no internet access, so you won't be left stranded when your service drops out as you make your way through the farthest reaches of our wine world.
What's more, the app isn't just for the road—it's a useful resource for food pairings, bottle selections, cellaring tips, and trivia about our top wineries (think soil types and eco-certifications) so you'll beef up on your own wine knowledge as you make the most of Cole's.
The app is now available for your iPhone, Android device, or iPad. Head to Cole's website for more information on how to download, and check out the app online for free here.