WINE TIME
Oregon's Best Wines: Call for Submissions
We're looking for the 50 best wines in Oregon, but before our expert panel's blind tasting can commence, we need your help!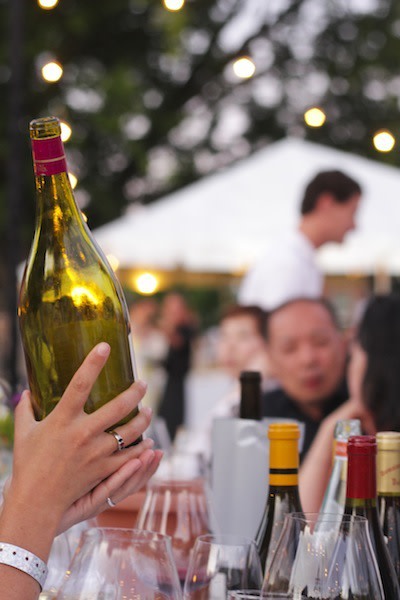 Want to help Portland Monthly's wine team choose the best of the best Oregon wines of 2012? Forward this call to your favorite wineries, winemakers, wine shops, and distributors to make this year's list better than ever.
°°°°°°°°°°°°°°°°°°°°°°°°°°
This October, newsstands statewide will feature our annual Oregon's Best Wines issue—but before our panel of judges can commence tasting this year's contenders, we need your help. We are now accepting submissions of your best wines, and July 6 is our deadline to receive the state's top offerings for tasting. As always, we will be looking for the best of Oregon pinot noir, the grape that first put the state on oenophiles' world map. But this year, we're hoping to also highlight the many other kinds of wine Oregonians are making.
To participate, please follow the guidelines below:
1. No more than 5 wines total from any one winery (feel free to send two bottles of each in case of cork taint).
2. No more than 3 pinot noirs.
3. Whites, rose?s, and non-pinot reds heartily welcomed.
4. Each bottle submitted must be available for sale in October.
Please send by mail or UPS to:
Portland Wine Storage
306 SE Ash Street Portland, OR 97214
Hand deliveries to Portland Wine Storage can be made only Mon–Fri, 10 a.m.–4 p.m.
If possible, please also send a high-quality, white-background image of the submitted bottles to [email protected] for inclusion in the magazine.
Our judging panel this year will include:
Savanna Ray, Sommelier at Wildwood and International Sommelier Guild instructor
Michael Garofola, wine director at Genoa Restaurant, formerly of Tabla and Ten-01
Dana Bea Frank, wine director at Riffle NW
Jack Hott, former sommelier at Castagna, StarChefs.com Rising Star Sommelier 2011
To help us ensure the widest possible sample of wines for our 2012 issue, please send a confirmation e-mail to wine editor/coordinator Allison Jones at [email protected] to let us know you've received this call for submissions and whether you'll be submitting wines. We don't want you to be left out! (She'll also be happy to answer any further questions.)
Many thanks and good luck!